Trusted by 5500+ businesses globally
Live updates & session highlights
Keep your attendees in the loop with real-time updates such as speaker changes and venue adjustments. Spotlight sponsors feature popular sessions and commend exceptional team contributions to keep the event's energy and enthusiasm going.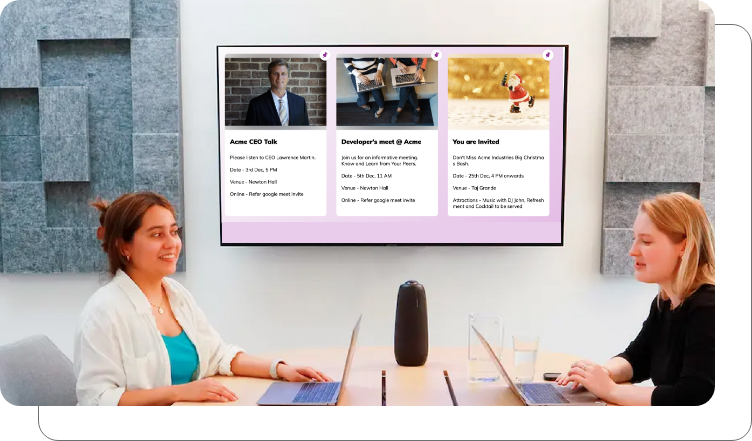 A digital experience like no other
Transform your event spaces into vibrant hubs, showcasing all forms of content that highlight the event's theme and objectives. From detailed agendas of each sub-event, profiles of keynote speakers, and the day's schedule, conference digital signage ensures that participants remain updated throughout the event.
Engage to elevate
Digital engagement tools are the best way to bridge the gap between the event hosts and attendees. Incorporate polls, interactive Q&A sessions, and immediate feedback mechanisms into your electronic displays. Inspire attendees to express their thoughts, relay their experiences, and provide feedback, cultivating a cooperative event environment.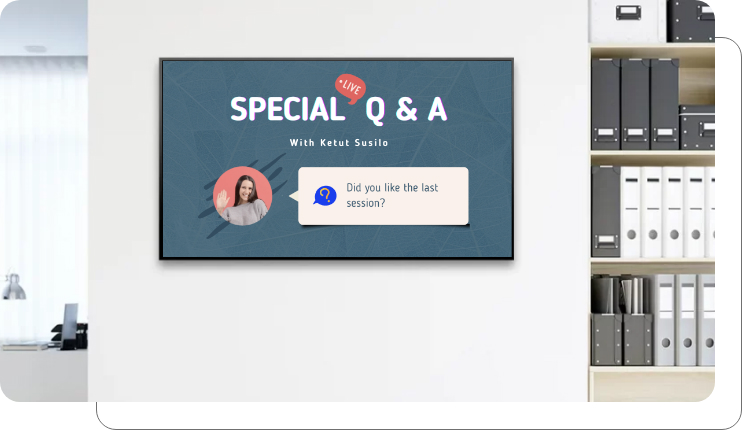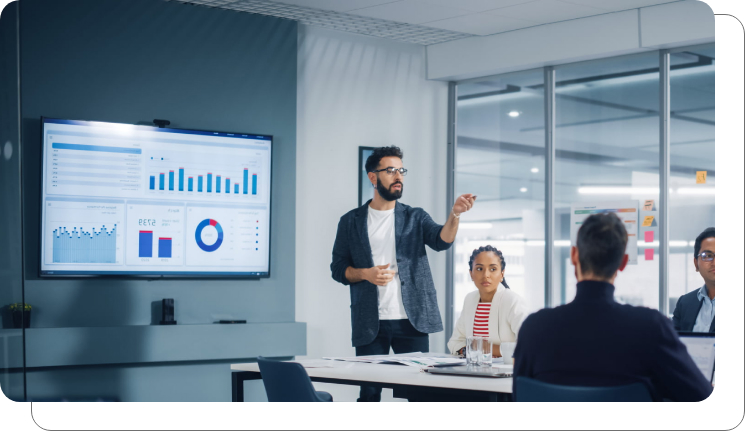 Pulse the popularity
Showcase real-time event statistics, feedback scores, and session popularity. Use digital signage to present live attendee counts and trending topics. Emphasize breakout sessions, a specific event hashtag for social media posts, live Facebook or Instagram behind the scenes, etc., to ensure maximum attendee engagement.
Why is conference digital signage indispensable?
Ensuring seamless communication and engagement is paramount in the event landscape. And conference digital signage is that much-needed game-changer
Networking opportunities
Display attendee profiles, social media handles, interests, or even set up networking zones, fostering connections and collaborations.
Wayfinding maps
Navigate through interactive 3D venue maps, experience augmented reality session previews, and participate in virtual Q&A portals.
Countdown timers
Display countdowns to the start of popular workshops or sessions, building excitement and ensuring punctuality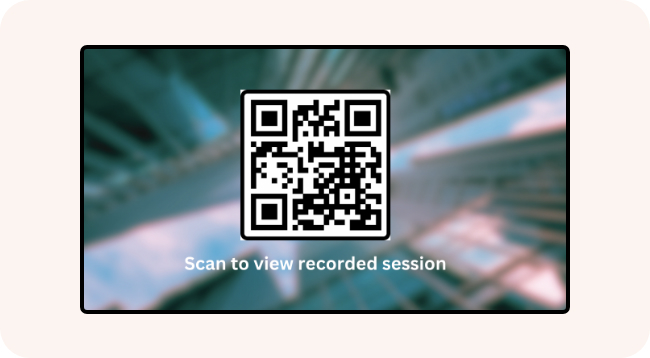 Resource loops
Post session QR codes that lead to sub-events of the day, or handouts related to the event, allowing attendees to access them instantly.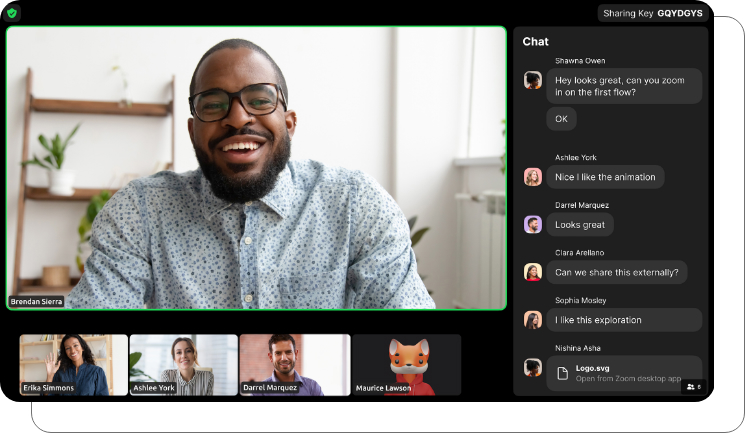 Fun fact
Pickcel's custom Zoom application is the best events streaming tool. The app facilitates live streaming of Zoom room conversations, whiteboards, or screen sharing on such screens without any additional hassle or setup.Explore pickcel's Zoom app