Trusted by 5500+ businesses globally
More than just a greeting
Just a "Welcome to our office!" message for new hires? Not anymore. Engage them further by showcasing your company's rich history, celebrated milestones, and distinctive culture through various multimedia content.
Smooth visitor management
Implement digital kiosks for visitors to check in, enhancing the efficiency of the reception area. Further, assist them with interactive maps and directions via interactive wayfinding solutions. lobby signage can also be utilized to announce visitor arrivals and guide them through their appointments.
Enhanced internal interactions
Ensure your team is up-to-date by sharing crucial newsletters, timely announcements, and upcoming event schedules on lobby signage screens. Promote a positive and inclusive work environment by featuring employee testimonials and valuable feedback on e-signage near the reception or elevator areas.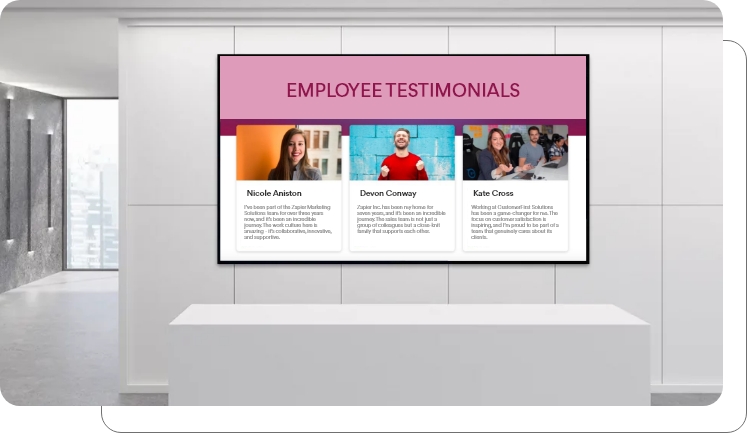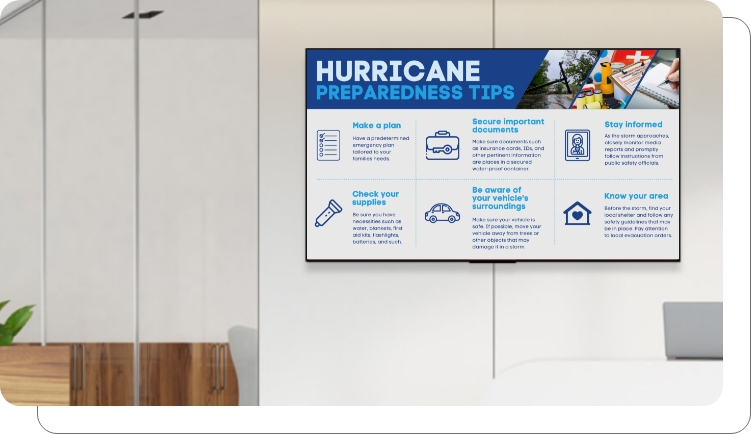 Flash alert indicator
Digital signage screens through the lobby area can help display real-time emergency alerts and crucial safety instructions in case of storms, earthquakes, or a fire on the premises. This ensures your team and visitors' safety during such critical situations.
Why choose lobby digital signage?
Office signage is more than screens displaying repetitive info. Here is how you can utilize them.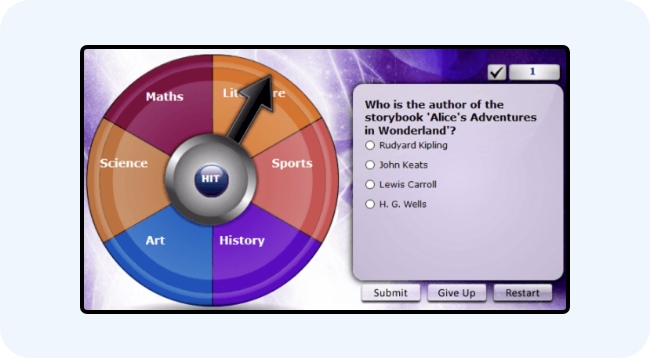 Engage with gamified content
Use digital signage for interactive quizzes and games to enhance visitor engagement.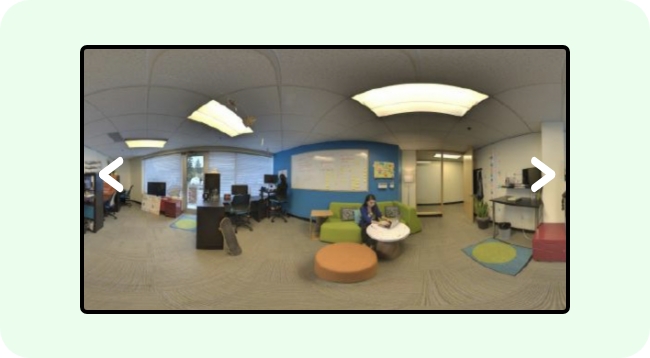 Virtual receptionist
Integrate AI-driven functionalities, offering visitors options like voice-activated queries, facial recognition check-ins, and virtual tours of the office.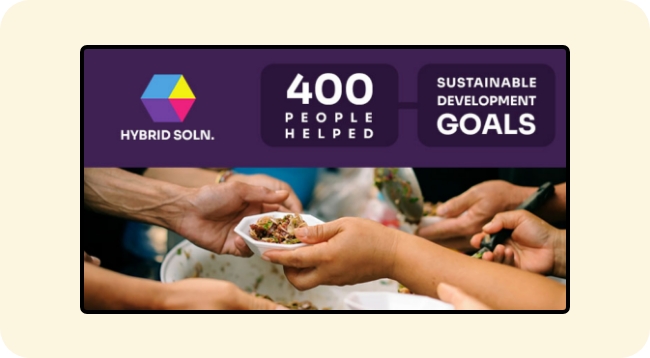 Sustainability showcase
Highlight your company's environmental commitment with displays of your green initiatives undertaken in the past few years.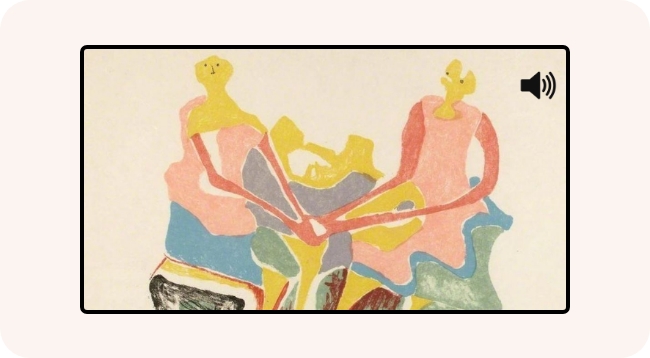 Promote well-being
Rotate calming and aesthetic visual art videos with soothing music to create a serene lobby environment.