Everything and more
Get access to all Pickcel features, from pre-made templates to 60+ content apps, for your end customers. Not only that.

Easy-to-use, faster-to-scale
You take care of your clients, we take care of the quality. Serve your clients with an easy to use and scalable digital signage software without any technical hiccups.

Reseller workflow simplified
Manage new/existing customers with a dedicated portal for reseller client management. Assign roles, sanction licenses, and more with a single admin dashboard.

Customizations? You got it!
Looking for specific technology solutions and customizations? We prioritize partner requests in our development timeline, especially for larger deals.

Sales support in your favor
Get geography specific sales leads handed over as per your digital signage requests. Have bigger deals to manage? Expect active sales support and priority assistance for larger deals from our sales team.

Competitive pricing with discounts
Aggressive and dynamic pricing structure as per partner profile. Get billed annually or monthly based on your total screen count.

Guaranteed marketing assistance
Want geography specific digital marketing support? Pickcel takes care of that too. As a Pickcel reseller, get access to industry-specific documents, co-branded brochures, and other marketing collateral.

Dedicated tech support & training
Get dedicated technical support (Level 2) & product training from our experts. Become a reseller and get priority support for your queries and concerns.
Why trust Pickcel?
We believe that every successful interaction is driven by trust. And that's what
we strive to achieve.
We don't meddle with your clients
Your client base is your responsibility but the support is our responsibility. As you grow your business with Pickcel, our team will be available to guide you in your reseller journey.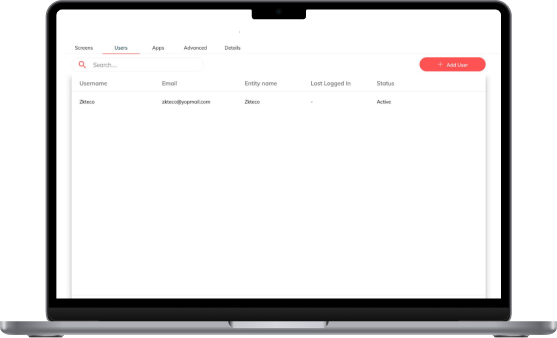 Reliable and secure. We are SOC2 certified.
Our SOC2 certification attests to our dedication to data protection, promoting seamless collaborations.
View Security Policy
Cloud or on-premise. Our support is guaranteed.
The on-premise solution enables organizations to self host Pickcel's digital signage content management system on the local server, ensuring maximum control & security.
View On-premise solution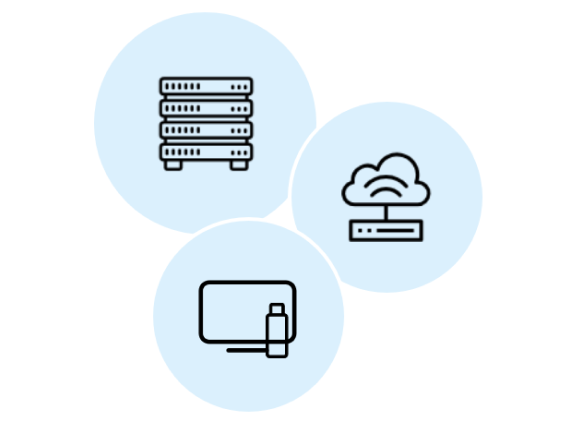 Why choose to be a reseller?
What is better? Being a reseller or a white label partner. Find out for yourself.
| | | |
| --- | --- | --- |
| License to sell Pickcel with all premium features. | | |
| Marketing collateral and support. Access to industry specific documentation and co-branded brochures. | | |
| Sell it as your own product with your own brand name and logo. | | |
| Geography specific marketing support. | | |
| Geography specific lead generation and sales support. | | |
| Access to admin dashboard for managing new/existing customers. | | |
| Pickcel's sales assistance for important deals. | | |
| Set your own terms and pricing plans. | | |
| L2 support from Pickcel team. | | |
| Customization options and personalization solutions. | | |
| Competitive Pricing With Discounts. | | |
Join Pickcel's reseller network and accelerate your business.
Our global partner network extends across 35 countries with a worldwide
presence. Join the network and reap the benefits.

Frequently Asked Questions
Pickcel, worldwide, is looking to join hands with organizations (resellers & distributors) with robust client relationship networks, who would like to add digital signage to their portfolio.
If you are a legitimate business with great client relationship network and wish to add or further extend your business in the digital signage space, you are eligible for the Pickcel Partner Program.
To become a reseller, complete the reseller program registration form on this page. Make it as detailed as possible. Our onboarding team will review your application and reach out to you.
Yes, upon approval each partner must sign a partnership agreement in order to officially join any of the Pickcel Partner Program.
No, prior knowledge of Digital signage technology is not required. Our team will train you on Pickcel signage platform and provide relevant technical knowledge to equip you to support clients. However, it is expected that you should have a team who can understand basic client server, web & networking knowledge.
No, it is not essential to have your own website.