Got a special request on pricing ? We can generate a custom quote for you.
Request Quote
Trusted by 5500+ customers globally
Powering 100,000+ screens across 30+ countries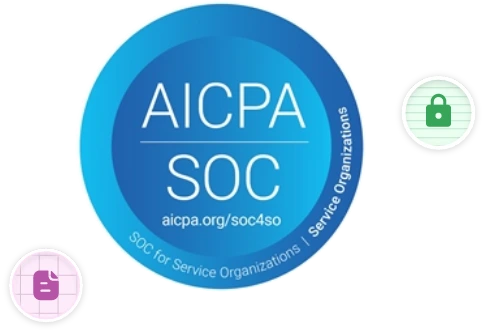 System security aligned with your enterprise standards
We take the safety & confidentiality of your business seriously. Pickcel is one of the top-tier SOC-2-certified digital signage solution providers.
Schedule My Demo
Customer Voices
We needed to have video running on android displays in different countries. So, we used the Pickcel software. I liked the report function that lets me see for how long the stores have the video running. And the support I received was world-class.
The overall experience with Pickcel has been great. The software makes it so simple to control and administer content remotely.
The Pickcel application is so user-friendly. Our menu changes quarterly, and the software allows me to schedule the menu ahead of time. So, when the holiday seasons are overwhelming, its one less thing I need to worry about.
What I liked about Pickcel is that the setup & configuration of the solution is super easy, and doesn't require any assistance.
Pickcel has the best support team. Easiest digital signage software ever, no bugs.
Pickcel's user interface is simple, intuitive, and easy for any type of user.
The Pickcel user interface is super comfortable and easy to adapt to. We are finding the solution to be exceedingly effective in making announcements and communications.
Pickcel came to me at a time when I was abandoned by another vendor with poor customer service. The response time from the Pickcel team was amazing. The user experience is top-notch with tons of FREE apps! Easily the best digital signage brand.
Firstly, the Pickcel application is very user-friendly. On request, the team can custom-design apps for you. They also have a cool option called Quickplay that makes the content release super fast.
The experience of using the Pickcel software for our screens has been fantastic. The support is excellent!
We have integrated Pickcel with one of our own solutions to manage our digital inventory. The software has almost all the features required for managing the cloud contents and it is very easy to use. Their customer support is excellent.
The Pickcel software is the best! We have tried out many other signage software in the past, but Pickcel stands out in every way. The application is easy to use. We have been using it on 100+ screens. I will personally recommend this brand.
My company has been working with Pickcel for almost a year now. They have provided us with white label solutions in cloud digital signage, QMS, and visitor management system. Their service is impeccable. Thanks, Akash & team.
Want to learn more ? Watch an brief introduction to the platform
Design Like a Pro, Manage Like a Boss.
Enjoy complete control over your industrial screens with Pickcel.
Frequently Asked Questions
Pickcel provides a free 14-day trial with all the Professional Plan benefits unlocked. Once the free trial period is over, users have to upgrade to any of the above-mentioned plans to continue enjoying the benefits. For businesses with custom requirements and a license requirement of 250+ devices, we offer the Enterprise plan. To know more about the enterprise pricing, contact our sales team.
You can upgrade or downgrade between any plans at any time. You can also cancel your subscription whenever you like.
You can purchase your Pickcel subscriptions plan with any international credit card and other payment systems like Paypal & Stripe.
Pickcel uses the highly-secure PCI DSS and ISO:27001 compliant Razorpay payment gateway for all its transactions.
Rest assured your card details are very safe when you transact on Pickcel. Card details are not stored in the payment system, and all transactions are encrypted during transmission. Read the Razorpay security compliance details here.
Yes. Once you register for any subscription plan through the Pickcel application, your subscription fee will be debited automatically from your credit card on a monthly/annual basis.
If you have more than 250 screens and would like to go for the Enterprise plan, you can reach out to our sales team for a customized pricing plan.
We do not offer refunds. If you cancel your plan before the next renewal cycle, you will retain access until the end of your subscription period. When your subscription expires, you will lose your access to the application along with all data associated with your entity.