Why Samsung SMART Signage ?
Less Power Consumption
Reduce electricity costs with advanced System on Chip(SoC)
Embedded Hardware Media player
No external player device is required as the displays come with in-built media players
Low Setup Costs
No hardware accessories or cables required during the installation of digital signage.
Easy Installation Process
Just download and install the app in the TV like plug and play. That's it.
High Performance
Supports variety of hardware such as Intel stick, thin clients, mini PCs.

Highly Scalable and Flexible
Build digital signage network across the places and manage it easily and effectively

Highly Secured
Stay secured with high level security at the hardware and firmware levels.
Saves Time
Easily publish across the digital signage networks from centralized location.
Display Management
Easy registration, remote management, supports any size, resolution & orientation
Asset
Management
Upload images and videos of various size, type and resolution.
Apps
Manage contents like social & news feed, weather, presentation, collaboration & many more
Layout & Compositions
Choose or create your screen layout and add contents to create playlist/composition
Multi OS Player
Supports Android, Chrome OS,LG WebOS, Linux,Samsung Tizen, Windows & Amazon Fire TV.
Reports
Supports reportings on display up time, network connectivity & content play duration.
Support
12x5 support available over email, chat & phone. Can access Knowledge Base & raise tickets.
User Management
Manage users, assign roles and displays within an organization.
Group Management
Add display groups and assign users to manage the signage content.
Tag Management
Provides a fluid tagging mechanism to categorize, search and schedule.
Audience Measurement
Count and demographics of audience. Available as custom application on request.
Why Pickcel for Your Business?
Cloud Based & On Premise
Choose the cloud-based digital signage software or deploy the application on your private data center
Dedicated Tech Support
Designed to help you in generating recurring revenue and add new businesses
Quick And Easy Deployment
Simplified & easy software deployment. We take care of all your technology related pain. You just focus on running your business.
Lifetime Software Updates
Get latest software updates on applicable apps and features in white label program..
Easy To Manage
Simple and easy signage solution for easy installation and maintenance.
Powerful Tools. Preloaded
Comes with powerful tools and advanced features to run your digital signage network in almost no time.
Low Setup & Startup Costs
Setup and start your digital signage software business with very low entry cost.
Value added white label solution to promote your own brand and accelerate business growth. Learn More
A Digital Signage That Works
for Every Industry
A truly omnipresent technology, our digital signage solutions benefit every major sector
View All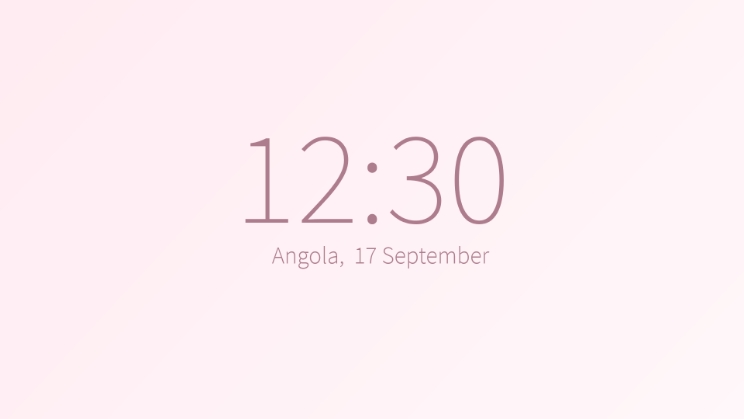 Impressive Apps & Widgets to Keep Your Digital Signage Up-to-date
Get real-time, relevant, informative and beautiful contents with
Pickcel digital signage Apps.
Pocket-friendly Pricing Plans
Simple pricing. Start your free trial and then pay as you use!
View All
Professional
All features you require to run a professional digital signage network
900
/device/month
15
/device/month
Try free for 14 days
Enterprise
Want more capabilities and you have more than 250 displays?
Talk to our sales team.
It's time for you to get a demo!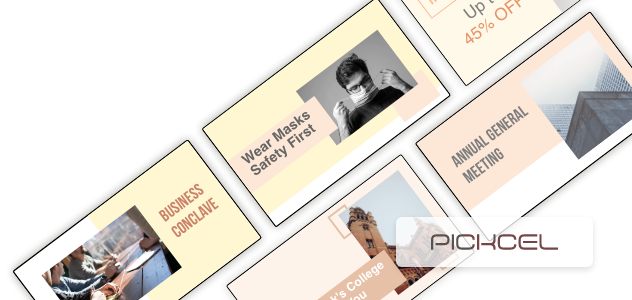 Start Growing With Pickcel Reseller Program
Effective and scalable way to grow your reseller business. Our Support Team will be Happy to help you!
Join Reseller Partner Program
White Label Digital Signage Partner Program.
Take complete control and boost your business growth by joining Pickcel white label partner program.
Join White Label Partner Program