Trusted by 5500+ businesses globally
Uplift your company culture
A great organizational culture stems from transparent and consistent communication. Digital signage helps establish this by allowing the HR team to be transparent about company policies, SOPs, training guidelines, and more!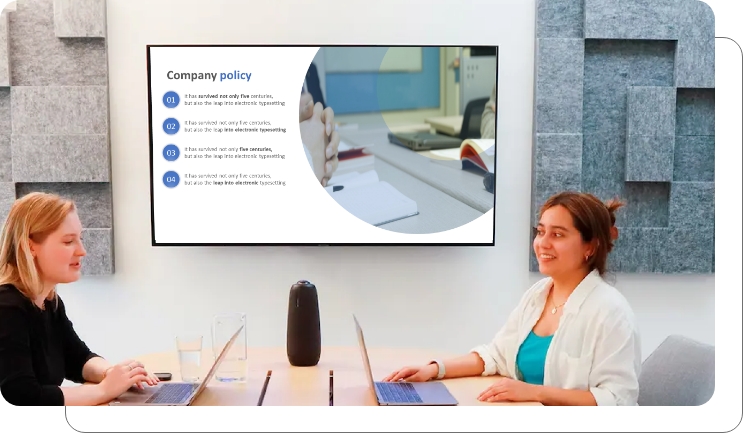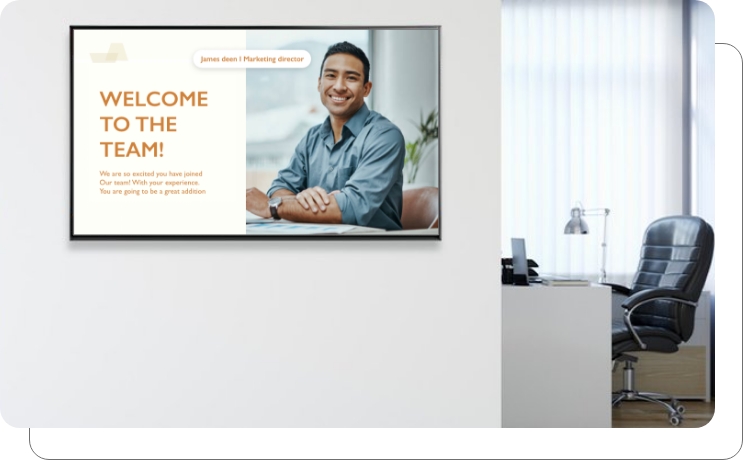 Onboarding made easy
The initial days for a new hire are pivotal in establishing rapport and comprehending the work culture. HR managers can facilitate onboarding by visually guiding them through their schedules, introducing team members, and providing crucial training information, ensuring a welcoming integration into the company.
Motivator on the go
HR managers can utilize digital signage for a daily display of inspirational messages curated to resonate with the team's spirit and the company's values. This subtle yet powerful method of communication can help create a positive work environment.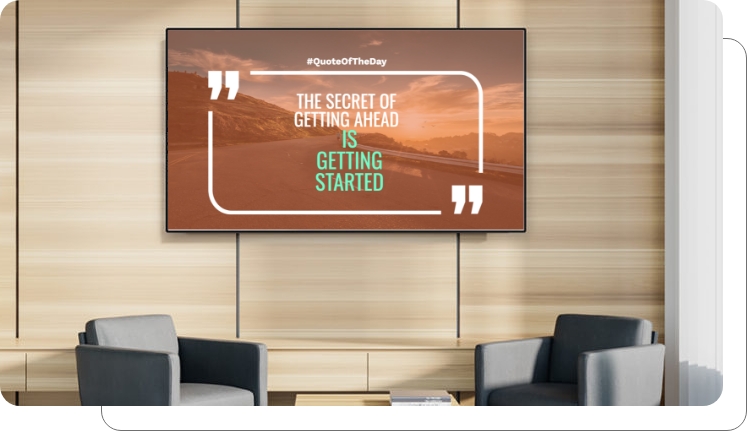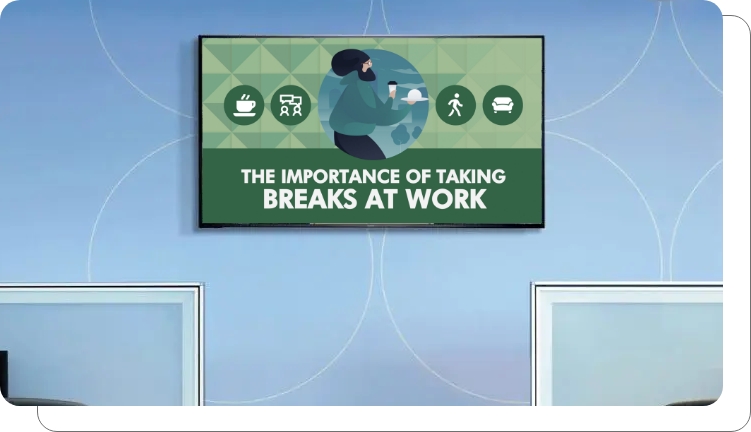 The off-time reminder
The HR team can use e-signage to promote various wellness programs, such as daily screen time-offs, meditation sessions, and short breaks, reminding employees to unwind, and showcasing tips on maintaining a balanced lifestyle.
How can HR managers use in-office signage?
From lauding your team to guiding them through the company schedule, your corporate screens can be put to more than many uses.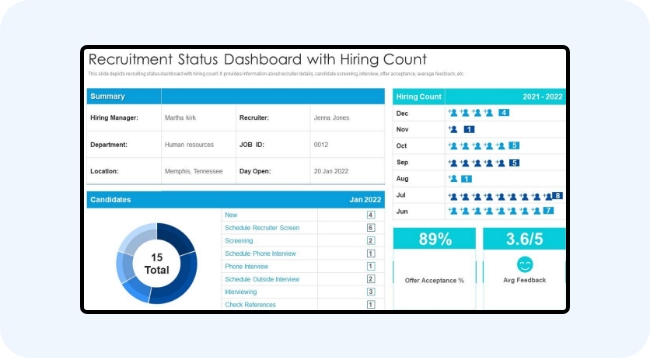 Exclusive HR metrics
Showcase turnover rates, recruitment status, and employee engagement scores, keeping everyone updated on team engagement.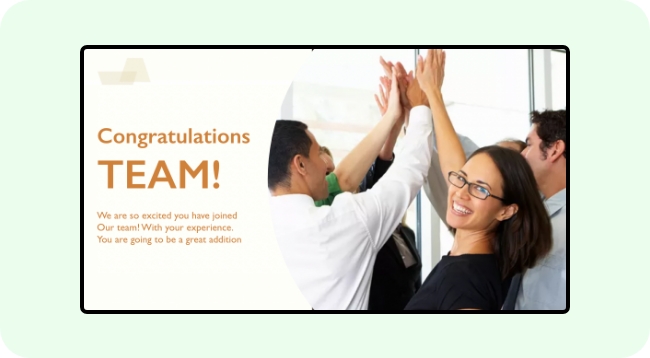 Employee recognition
Celebrate achievements, milestones, and anniversaries, fostering an appreciative culture.
Benefits Information
Provide snippets of information about employee benefits and how to avail them.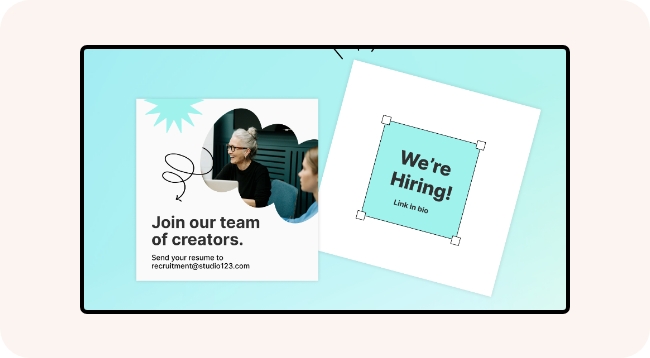 Staff updates
Display real-time updates on recruitment processes, candidate statuses, and vacant positions so that walk-in interviewees are updated with the recruitment process.