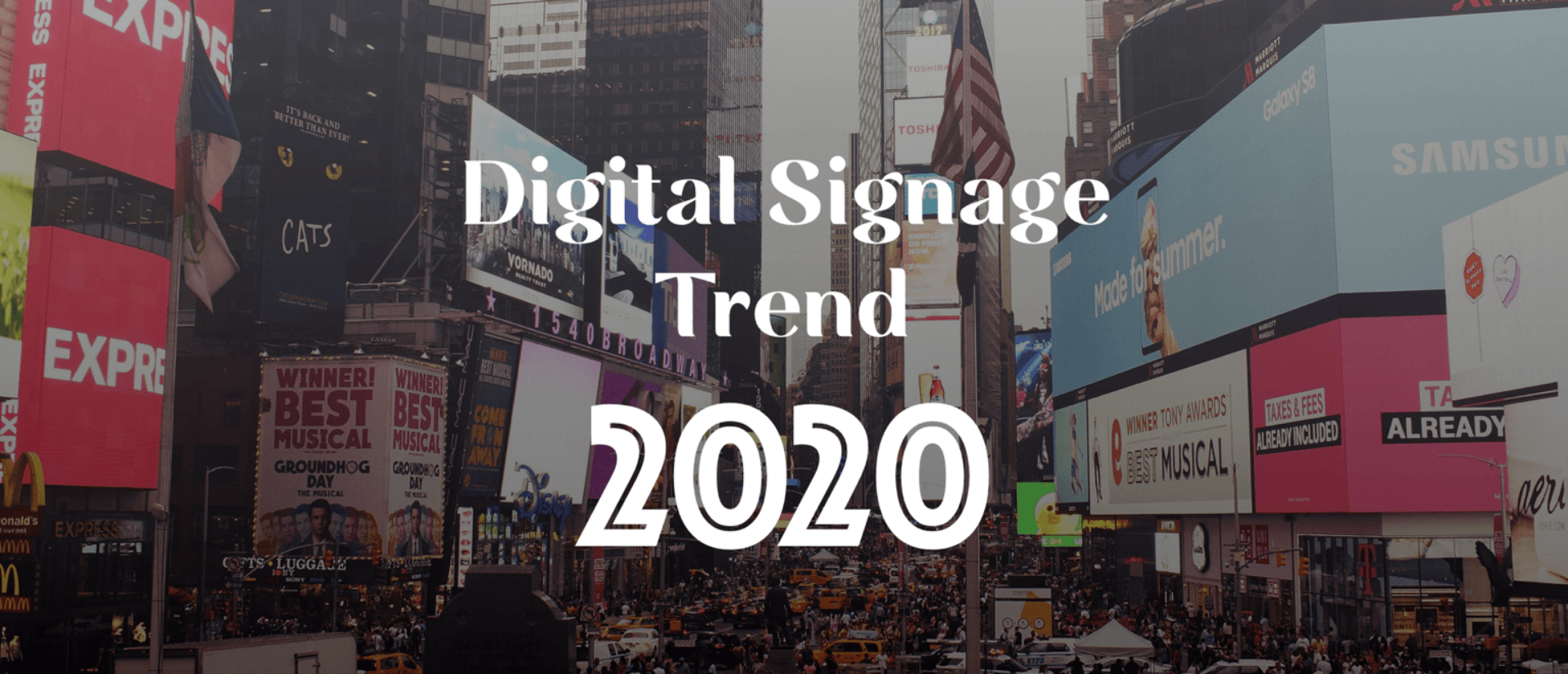 What are the trends of Digital Signage Technology in 2020?
Digital signage is in a major upward trend, primarily driven by technical advancement, cost-effective hardware, and easy connectivity. We have witnessed significant innovations in digital signage space since the last couple of years and it is expected to evolve further this year. We will quickly look at a few pointers from a technology perspective to look forward to the year 2020.
Artificial Intelligence
It has been talked about for some time now about Artificial Intelligence contributing towards more contextual and personalized information on digital signage displays. It seems to find a rhythm and acceptance now due to advancements in AI technology. Facial recognition algorithms that can detect demographic details such as age, gender, mood, etc has become more accurate and efficient. This along with various environmental data such as weather, day, news, time, etc. can help immensely in providing the personalized experience to the audience.
Synergy with Mobile device
Interaction with digital signage is the key now to build engagement and connect with the audience. Space where mobile devices interacting with digital signage is heating up and many innovations are underway to interact with digital signage with a mobile device. This year we should witness a good synergy between mobile devices and signage due to technological advancement in both mobile and signage technology. We should look for discount application where you get coupons on your phone by scanning signage display, get your token number in your phone while in a queue, download a brochure, wayfinding on your phone, get information about the location, key in on your mobile to interact with signage display, etc.
AR/VR
Augmented and Virtual reality is another major technical advancement other than Artificial intelligence which will have a deep impact on digital signage. This will lead to gamification making digital signage more engaging and relevant. We can expect more adoption of AR/VR in retail outlets like apparel, footwear & jewelry stores. Also, we may witness a significant rise in AR/VR based solutions in the real estate sector and in advertisement campaigns.
Integrations
Digital signage screens are now not only meant for displaying predefined images or videos but dynamic, contextual and real-time contents. We have seen good progress in integrating social media, RSS feeds, news feeds and weather so far. But now we are witnessing a piece of quite complex information on displays which is dynamically created by integrating with several back-end systems and targeted for a specific display. E.g. each bus station signage displaying real-time arrival/departure information based on the GPS location of the bus and Automatic Vehicle Location System.