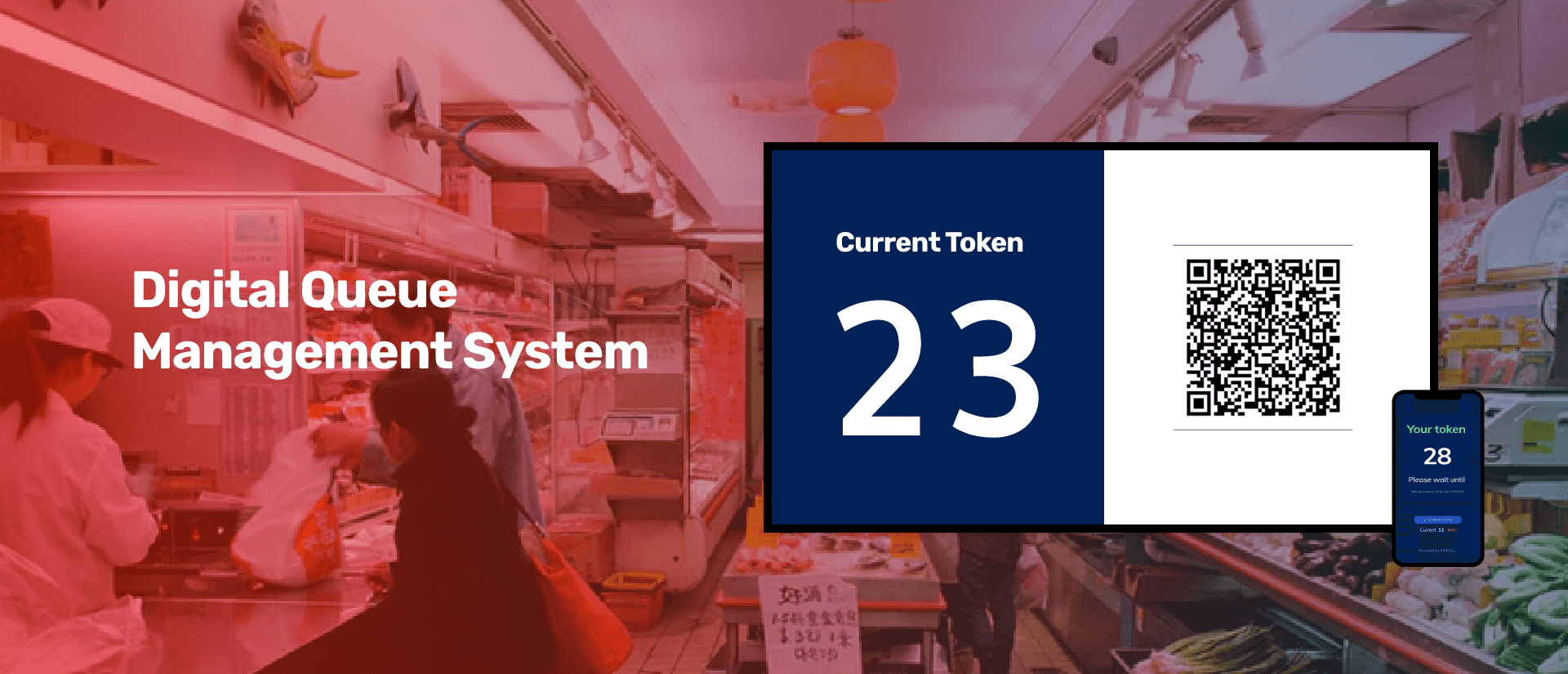 How Can Digital Queue Management System Improve Customer Experience?
A certain customer waits in a long queue at one of the billing counters near 'Exit A' of a supermarket. All the counters near 'Exit A' have similar drawn-out queuing lines. The customer has only three items to bill.
The customer is restless. She has to pick up her son from school.
On the further end, near 'Exit 2', a new billing counter becomes operational, only for shoppers with less than ten items. The sales clerk makes the announcements about it, but the customer fails to hear him over the loud music playing in her ear pods.
Angry and frustrated with the service, she dumps her items and leaves. Later that day, she posts her miserable experience on social media, rates and reviews the supermarket poorly, and even recommends against it to some of her peers.
This is a typical example of miscommunication between brands and their customers. Such miscommunications can cost businesses dearly. Despite sufficient arrangements, the supermarket ultimately incurs a loss of monetary profit as well as reputation.
And, that is why a proper queue management system is so indispensable for businesses.
Businesses often tend to refer to A.K. Erlang's comprehensive mathematical 'Queuing Theory' to design their public visiting spaces, organize and estimate queue lengths and evaluate peak visiting hours- all for smoother and better customer experience (CX).
Evolution of queue management system
The history of the queue management system is as old as queuing itself
Earlier, queues were managed through physical barriers and human resources who would guide visitors through the entire process.
Then came the age of electronic queue management system where touch screen kiosks would deliver queue tickets to customers and digital signage would be used to communicate with and guide the visitors.
Now, thanks to the rapid development in technology, a new generation of queue management system― a SaaS-based virtual mobile queue management solution is gradually taking over.
The brand new era of the mobile queue management system
The advanced SaaS-based mobile queue management solution combines the benefits of cloud computing, digital signage, and smartphone devices to create a highly flexible, easily manageable, and cost-effective queue management system that is lucrative for both businesses and customers alike.
Customers can simply scan QR codes from digital signage screens or kiosks and generate virtual queue tickets on their smartphones. At the same time, digital signage screens deployed across the premise can display the queue status and token numbers in real-time.
Advantages of queue management system for businesses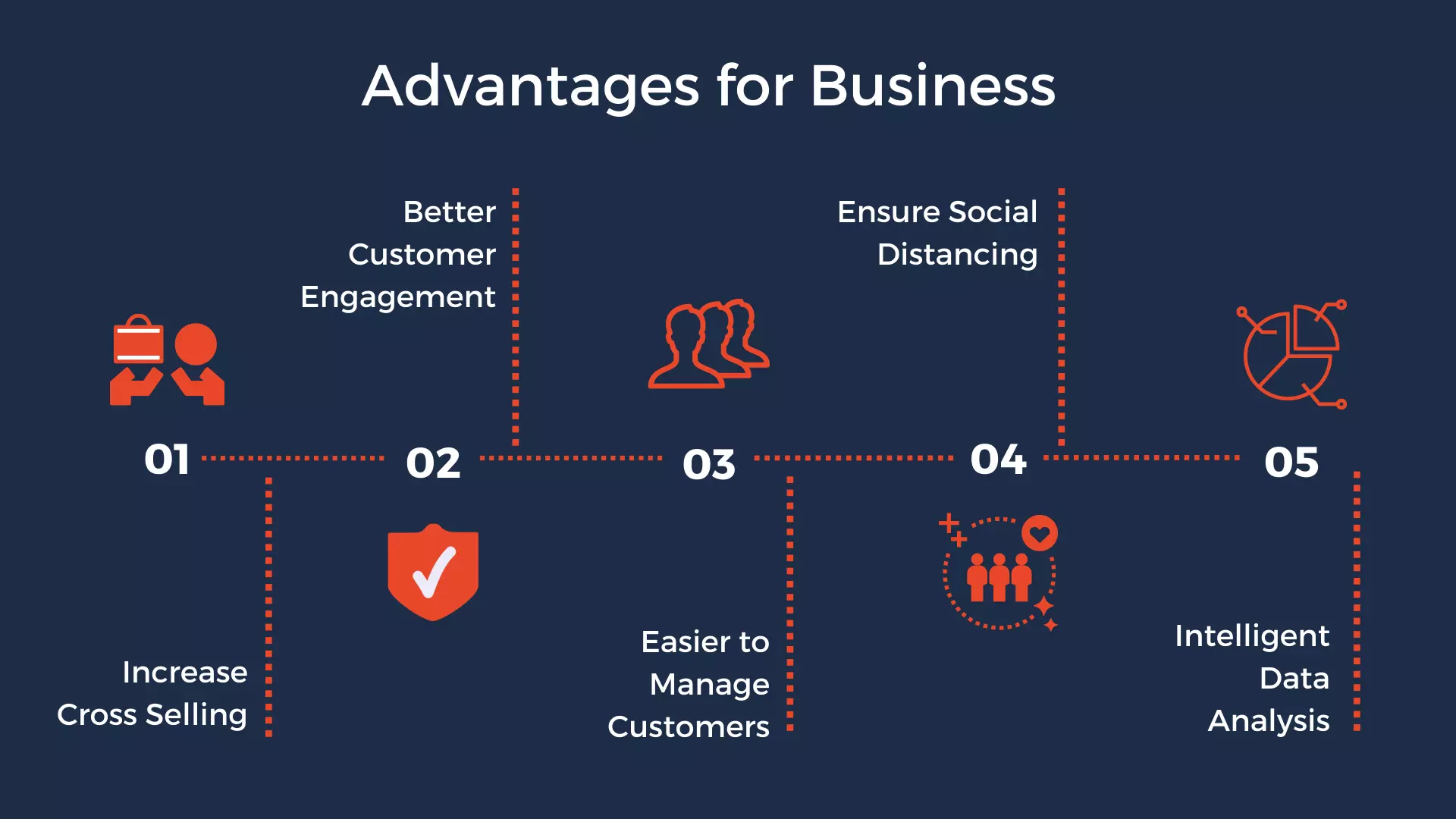 Advantages of the digital queue management system for customers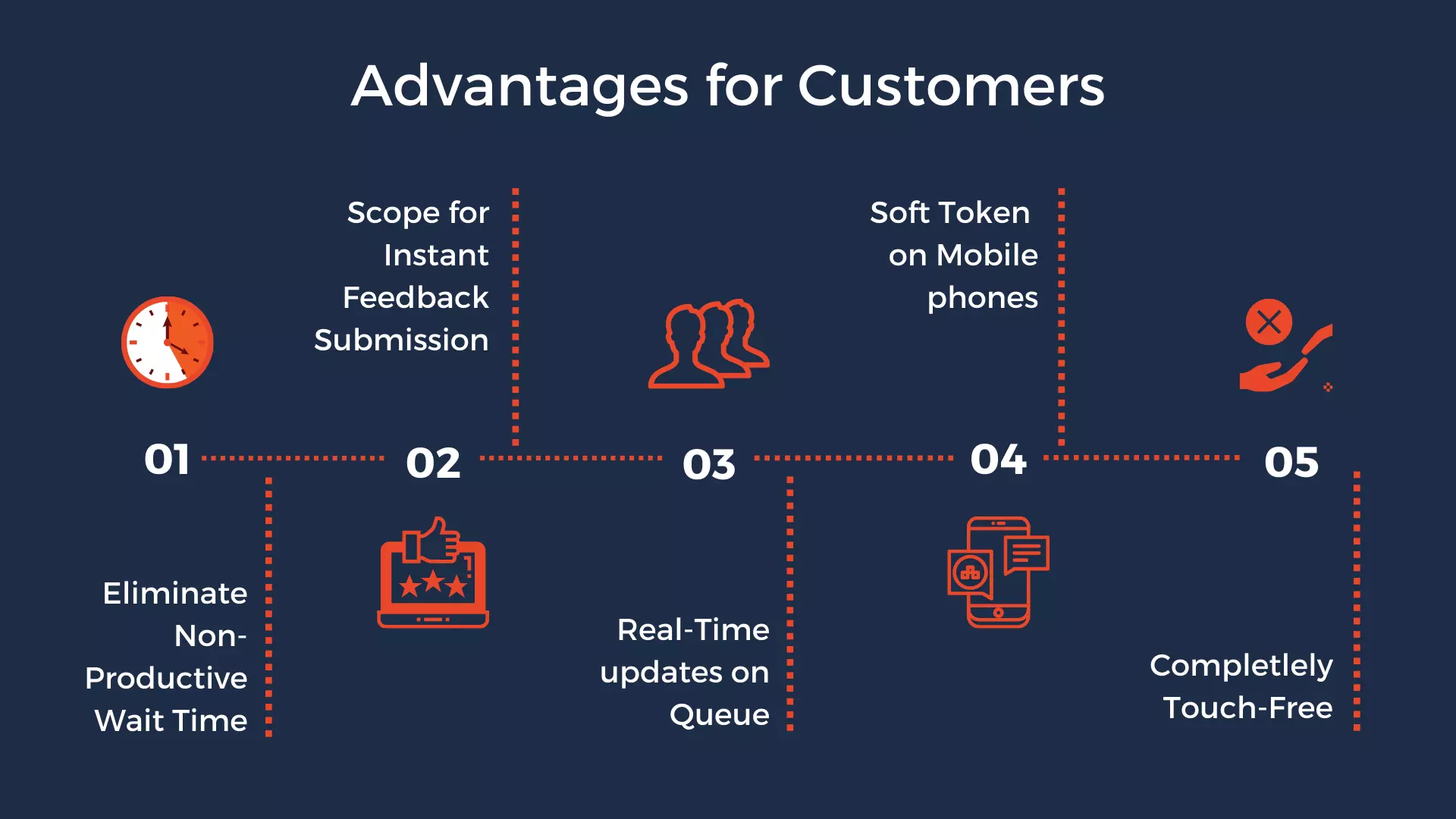 Eliminates non-productive wait time

In today's world, time is money. Naturally, businesses deploying mobile queue management systems will fare much better in the race to please customers and win customer loyalty.

In the absence of any compulsion of being physically present, the customers can invest their valuable time and energy to make other purchases or deal with other businesses or simply sit in a café reading a book.

With real-time updates and notifications on their smartphones, customers can finish their ancillary business and return to the queue before their turn arrives.

Completely contact-less

People are often heard to complain about touching public surfaces. As a result of this, we have seen a growing number of public washrooms replacing conventional taps with touch-free sensor ones.

The numbers of such changes are sure to grow now that the coronavirus pandemic has created ripples of health concerns across the world.

Many businesses are also gradually shifting towards contact-less modes of activities through sensor-based or facial/voice recognition technologies. A mobile queue management system is touchless and hygienic. Additionally, it also champions environment friendliness.

Scope for instant feedback submission

Continuous feedback collection from customers can help businesses to analyze the weak areas of their services.

According to a study, 95% of dissatisfied customers can be retained through grievance redressal.

In a virtual queue management system, digital signage and kiosks can be used for collecting customer feedback. This allows better interaction between customers and the service providers and presents greater opportunities for businesses to improve their customer experience.
Sectors that can benefit from digital queue management system
There are several sectors where queue management becomes a painstaking affair as often not enough staff can be deployed or the staff to visitor ratio becomes highly disproportional.
Sometimes, these queues can be structured while in other cases, unstructured queues may arise suddenly during emergencies or peak hours.
The following are industries where having a proper queue management system is essential:
Banking
Retail
Healthcare
Aviation
Telecom service sector
Amusement parks
Education
Public service sector
F&B service sectors, etc.