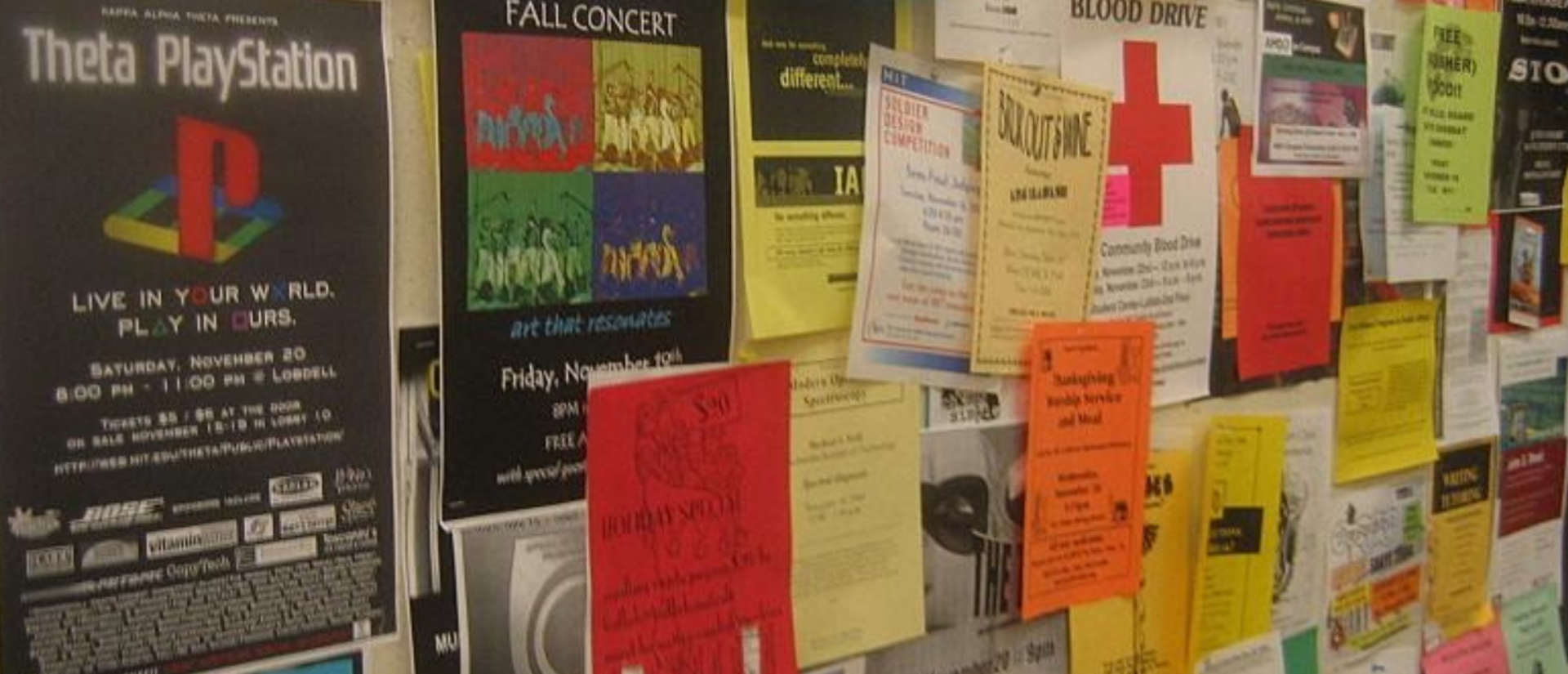 How Can Digital Bulletin Board Enhance Internal Communication
Let's start with a fun fact:
Nobody ever gets rid of the old notes on a bulletin board!
Now, let's ask ourselves a question:
How many times do we stop to read the information and announcements displayed on a bulletin board any time we walk past them?
The answer will be 'very few.' Be it in the classrooms of a college or corporate corridors, the bright and fancy leaflets seldom serve their purpose: communication. After all, who has the sharp eyes to figure out a new bulletin posted on top of a jumble of old posters, notices, pamphlets, and flyers. The digital bulletin board system has an upper hand over its traditional version because it never loses the information.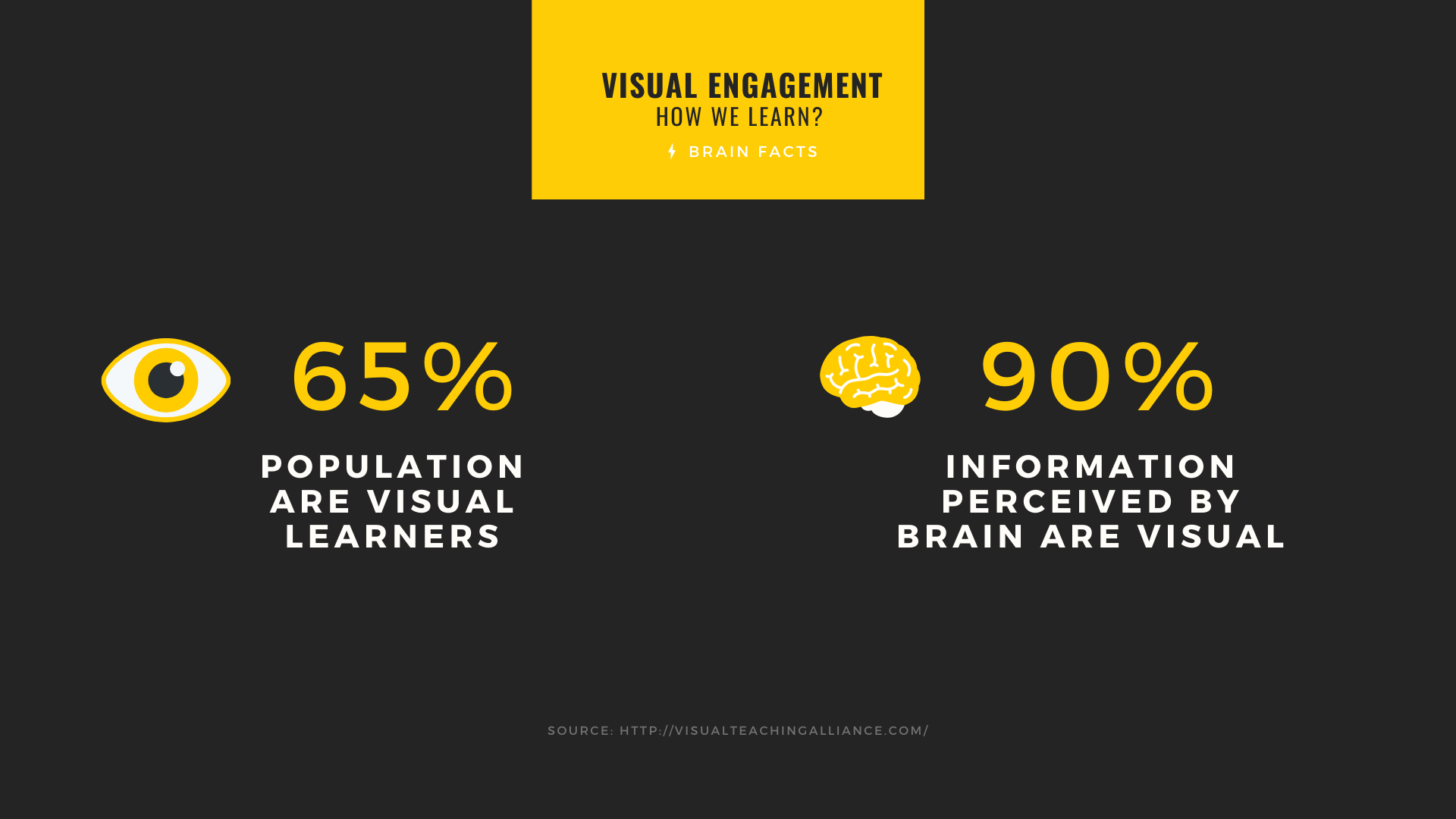 Source: Visual Teaching Alliance
So, what is a Digital Bulletin Board?
Digital Bulletin Board uses digital signage displays (like LED screens or TV monitors) and digital signage software instead of the traditional cork board, pins, and papers to communicate and spread information.
In simple words, we can say that the information gets displayed on digital screens with the help of a digital bulletin board software. This helps in replacing the conventional and messy bulletin boards.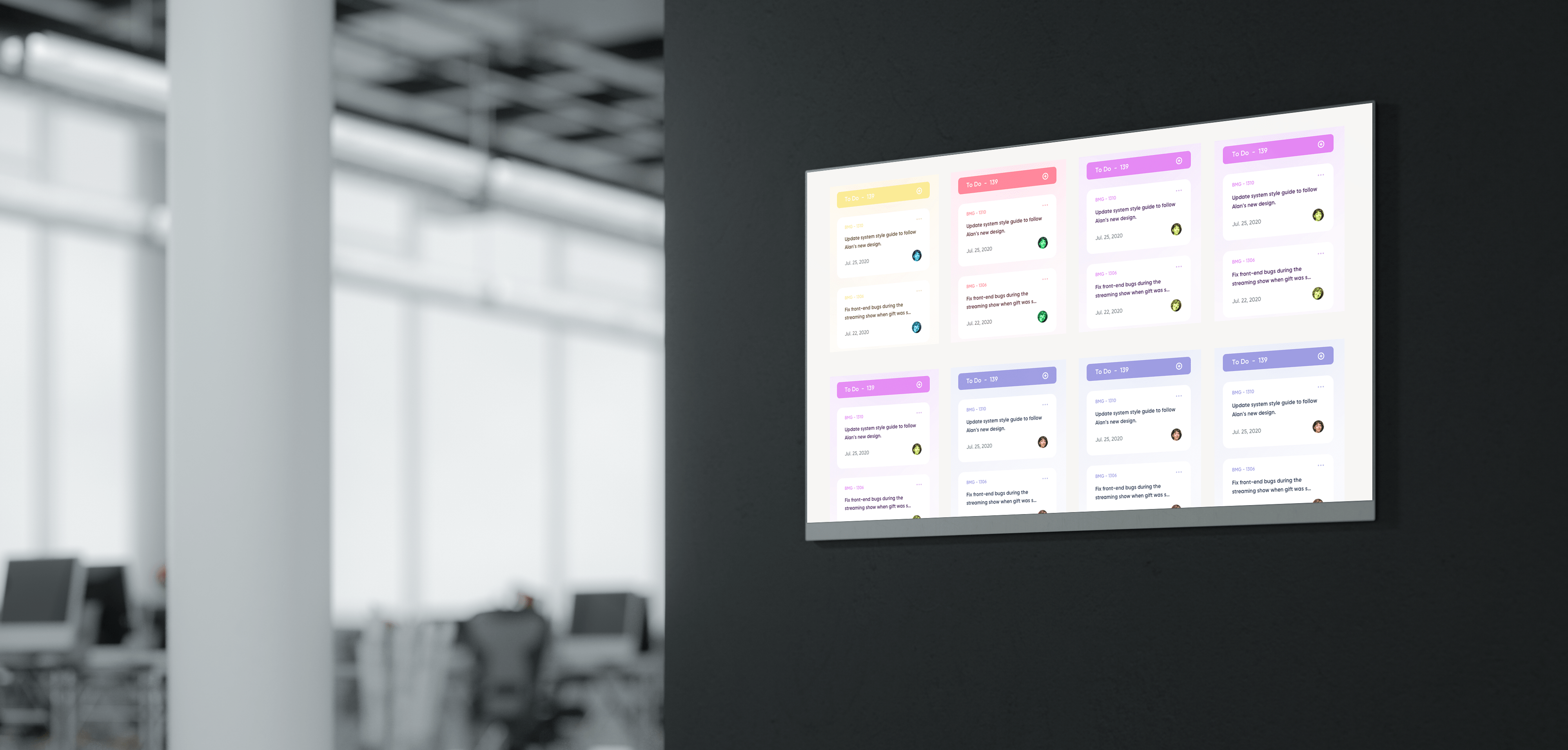 …And what are its advantages over pin-boards?
Dynamic content: Paper is a static medium. It cannot display moving contents like videos, audio, and GIFs. But, a digital screen can play dynamic content. According to a Hubspot survey, 54% of consumers expect video content from their preferred brands. Therefore, Dynamic contents are visually attractive and provide a greater scope of interaction. It means you can quickly grab the reader's attention through these moving digital bulletin board templates, and your purpose of transferring information will get fulfilled.

Publish In real-time: Contents for a digital bulletin board can be drafted, uploaded, updated, removed, and changed in a matter of seconds. It saves a whole lot of time and effort needed for printing. Moreover, the content can get changed within seconds in case of any mistake. It was not possible with the pin bulletin boards.

Display Multiple Contents Without Overlap: Unlike traditional bulletin boards with overlapping layers of pamphlets and flyers, digital bulletin board software can play multiple contents in a loop, in a controlled manner. It gives the audience a more personalized experience. Plus, the information does not get lost under one another. A reader can easily spot the relevant content conveniently here.

Environment-friendly: Handbills and pamphlets serve their purpose only for a limited time. After that, it all ends up in the trash cans. According to a report, 25% of landfill waste comes from discarded paper. Another study shows that switching to a digital alternative can save about 728,000 trees! It implies that you will be protecting the entire environment by moving your bulletin platform to digital screens.

Cost-effective: The Digital bulletin board are not only beneficial for the environment, but it is also helpful for you. It requires no expensive hardware. There is only a single screen that works for you for the longest time. On top of that, it saves the recurring cost of printing that comes with every new announcement. Thus, you will be able to cut out on several costs with it.

No Missing Information: The pamphlets on the pin bulletin boards get secured with thumb pins or other similar objects. In case you fail to put up the paper correctly, it will fly away, and no benefit will be obtained through it. Similarly, the document can get lost if someone snatches it from the board. Here, your efforts, money, and purpose will all get wasted. But the problem can be solved with digital bulletin boards. No information can fly away from it. So you need not worry about anything, and you can conveniently upload all the announcements.
If you are still with us, we can guess that you already agree: The benefits of the digital bulletin board system are aplenty!
So now, let's see some use cases of Digital Bulletin Board Software to give you some brilliant industry-specific digital bulletin board ideas. With this, you will be able to see how the digital bulletin board can fit into your purpose, irrespective of the industry you work in.
Digital Bulletin Board Software for Education
The school and college-going population is the most multitasking generation. Between endless classes, library hours, and a host of extracurricular activities, announcements made on tiny flyers pinned to a corkboard get frequently overlooked. It happens because the audience does not have enough time to stop at the board and see whether a new pamphlet has got pinned on the bulletin board or not. This dissolves the entire purpose of putting up the information on the board. The only solution here is a digital bulletin board.
According to research conducted by William C. Bradford, roughly 65% of people are visual learners. Naturally, students tend to absorb and retain information that is visually-communicated. That is why digital bulletin boards are more beneficial for them as compared to the conventional ones. They can easily get all the information on the screens without wasting any time. Plus, the information delivery can be made attractive so that it catches everyone's attention, and the message gets conveyed. Thus, the task gets done more efficiently with a digital bulletin board for students.
A few digital bulletin board ideas for schools, college, and universities include:
Real-time update on change in class schedules, event cancellation, etc.
A last-minute reminder of project deadlines
Playing engaging videos of fire safety mock drills, safety guidelines, best hygiene practices from time to time
Display of digital citizenship best practices and digital safety guidelines
Conducting digital design contests to boost student interaction and participation
Display a map or a guide through the campus
A simple 'Congratulations!' message to the winning sports team or a 'Best of luck' before the examination or a warm 'Happy Holidays' wish can make all the difference.
All in all, we can say that digital bulletin board software will help the students in receiving all the necessary information without much hassle.
Digital Bulletin Board Software for Office
Another domain that can benefit from the digital bulletin boards is the offices and corporations. According to TechSmith, visual communication has a higher positive impact on employee performance than a textual medium. Therefore, digital bulletin board has the potential to bring remarkable reforms in corporate communication.
People can easily convey their messages or make announcements without the hassle of designing and printing flyers. Moreover, the information will get delivered in a more exciting way. As employees are already busy with their schedules, both of these points will prove to be extremely beneficial for them.
A few digital bulletin board ideas for internal office communication
Display company mission and vision statements, workplace codes of conduct, best practices, news and weather, relevant social media posts, departments and employee details, project deadlines, upcoming holidays, employee birthdays, etc.

Real-time announcement of updates on upcoming meeting schedules, audit visits, client visits, running projects, issuance of tenders, etc.

With the advantage of mobile integration, employees can scan a QR code and download manuals, submit feedback, suggestions, and minutes of meetings directly from the digital bulletin boards into their smartphones.
The list of applications does not end here because there can be several other announcements and information deliveries that can get done with the help of these boards.
Digital Bulletin Board Software for Other Sectors
Aside from internal communication, digital notice boards also play an important role in external communication as well as the development of brand value in many sectors. As it is a dynamic content delivery medium, it can easily attract more audiences towards the boards as compared to conventional flyers and pamphlets.
A few digital bulletin board ideas for different sectors
Fitness training institutes can display a wide range of personalized diet plans (for example, based on categories like body weight, selected training program, etc.).

Retail stores can display out-of-stock item lists, feedbacks, closing time countdowns, or special notices like 'The Shop Will Remain Closed till Monday for Maintenance'.

For churches, digital bulletin boards can display church visiting hours, prayer hymns, texts from The Bible, life lessons, upcoming event updates, etc.

The hospitality sector can use digital bulletin boards to play 'Welcome' videos featuring various amenities, layouts of the hotels or, to announce the name of a musical band playing later in the day.

For households, digital notice boards can help to plan out the weekly and monthly schedule in advance, remind specific tasks, display shopping lists, etc.
A digital bulletin board software can help you if you want to deliver specific information to a set of people publicly. While making your task much more convenient, the board will also grab better attention. It means your purpose will get solved more efficiently. You can even look up DIY digital bulletin boards to further make your project more interesting.
Conclusion
Nowadays, with people always hooked into their smartphones, tablets, and laptops, it is becoming more challenging to attract attention with just bright colors and highlighted texts. Plus, no one is interested in looking at a piece of paper that may or may not hold anything relevant for them. That is why digital bulletin board software for education, office, and other purposes is a must for everyone.
In this age, only a better technology can divert our attention from another technological device. So these boards will prove to be extremely beneficial for delivering your message to the desired group of people. That is why you must move to digital bulletin boards if you wish your content to be seen by everyone it is meant for!