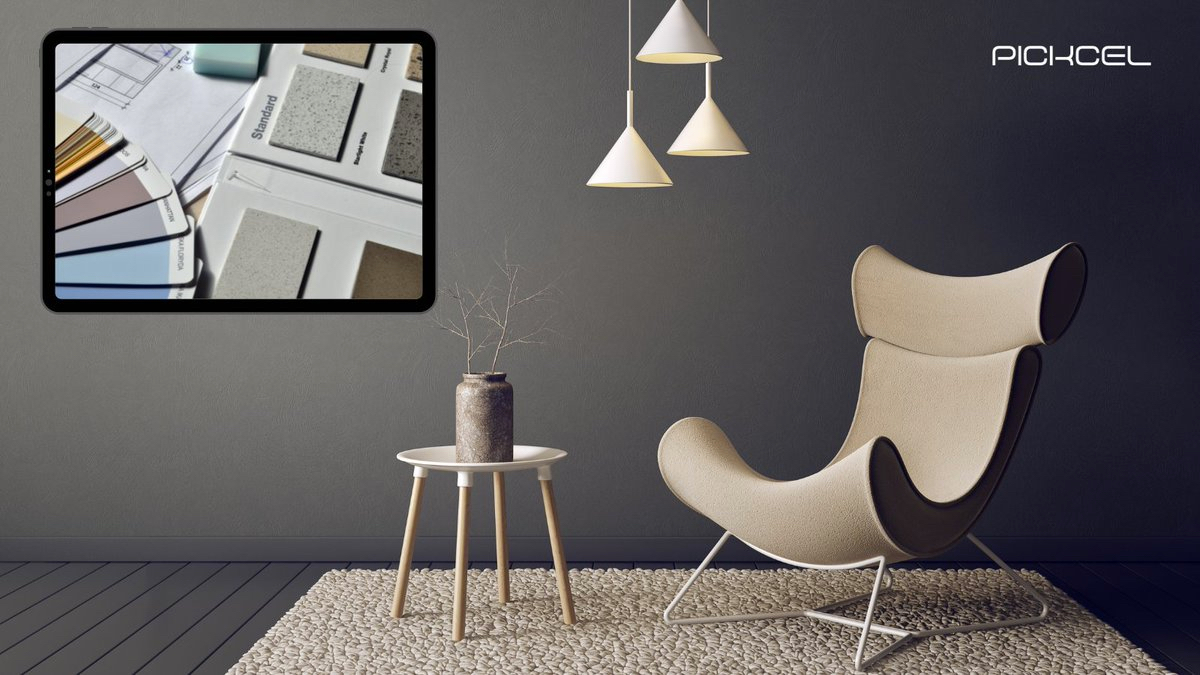 Since the past decade, digital signage has taken off and has become a massive trend for information display purposes and the advertising world. Digital signage is nothing but screens that display various types of contents. They are simply used for communicating with a large group of people, targeted or non-targeted.
The content can be anything: text, animations, images, video clips, and graphics. Digital signage can be used for information dissemination, entertainment, interactivity, and much more.
Companies without exception are utilizing digital signage in their brick-and-mortar locations to meet various in-house and customer requirements.
Interactive digital signage is another new age trailblazing technique. Interaction takes things a notch ahead, allowing customers to interact with content and satisfy their need for product research, locating inventory, more product viewing options, and even opportunities to virtually "try-on" products.
Although the digital signage market is thriving at the moment, there are still many businesses that have yet to take advantage of what the technology has to offer. We've decided to provide you with a quick guide on setting up a digital signage system.
How to Setup a Digital Signage Network?
Choosing the correct interface and hardware for the intended audience are two fundamental questions that drive the decision of setting up a digital signage system.
For instance, to help visitors find their way around a building, deploying an interactive directory with the building map becomes a good choice. Similarly, when the intent is communication, deciding on the screen resolution and screen size becomes a priority.
Digital signage involves two main components: digital signage player and digital signage software.
Guidelines for Setting Up Digital Signage System
Businesses often struggle with what types of equipment or facilities they need to set up digital signs. Here's a quick guide for you in case you are wondering how to set up digital signage.
High-Definition Screen
The core of digital signage is the screen itself. Without a high resolution screen that provides a clear picture, the sign may not bring optimum results.
Choose The Right Technology

The best display for digital signage is LCD commercial grade screens. The commercial-grade screens are manufactured explicitly with heat dissipation plates and cooling fans to withstand long hours of airtime. And usually, economical power consumption to keep energy costs low.

Screens must have an HDMI or VGA input that permits connection to a media player. Like any other hardware, checking the screen life is an important thing to consider while making digital screens. Commercial displays should be capable of offering 24/7 run time. On average, LCD and modern OLED screens can last 100,000 hours.

Choose the Right Screen Size

Distance is an essential parameter in deciding the size of the screen. Considering the distance between the sign and the viewer, the content display format and the elements on display are essential aspects. Lastly, consider the type of content displayed; regardless of it being videos or bold animations, the screen size should be accurate based on the last two considerations.

To determine what size screen you need for setting up a digital signage system, start by using this table below. It will help you to determine which display will best fit the location of your digital signage.
| | | | | |
| --- | --- | --- | --- | --- |
| Customer viewing distance | 6 ft | @7.5 ft | 9 ft | 10 ft |
| Recommended screen size | 42 inch | 55 inch | 42 inch | 70 inch |
For a better viewing experience, it is recommended to have a display not smaller than 42-inch and no larger than 70 inches.
As you decide the screen size, you also need to consider the content template you want to showcase on the digital signage display. If you are using banners and sidebars, then the central area of the content will shrink. So, in such cases, you need to match the viewer's distance to the size of the main content box.
Lastly, if you are showcasing video, graphics and animations, the screen size and the screen quality should be accurate. But if you are only going to display text, you may want to increase the screen size to make it readable.
Media Player & Software
Once you have selected the display hardware for your signage, you will need to choose the software that will transfer your content to the digital signage display. To do that, you need:
A media player or a device to display your content.
Software that allows you to create content. It is often referred to as a Content Management System or CMS.
Pickcel is hardware-agnostic. Check out the wide range of digital signage players supported by Pickcel.
Sorting the software that will transfer content to the screen is crucial in setting up a digital signage system. Here are a few things you need to look for in digital signage software:
Is it user-friendly?
Is it cloud-based? Most digital signage owners prefer cloud-based software. Learn why cloud-based software is favourable
Does it support multiple images and video formats?
Is the software hardware-agnostic (able to run on different hardware)
Does it support 4K resolution?
How good is the software security?
Does it offer advanced features like content scheduling, valuable widgets, interactivity, etc?
Pickcel's digital signage software is a complete package of impressive features. Explore all the software features here.
Verify High-Speed Internet Connection
Regardless of the media player and software adopted, the need for a high-speed, internet connection is vital. The bulk of the players and software used would require an internet connection to pull their content from the cloud. Faster internet speed also helps to minimize lag time, buffering, and picture pixelation.
Conclusion
The cluttered pattern of installing digital signage is like putting together the pieces of a puzzle. One piece needs the other to exist, and without individual elements, signage will crash.
However, installing digital signage can be a breeze while working with a cloud-based signage solution that supports cross-platform and operating systems. Pickcel digital signage software packs advanced features that makes managing your digital signage system effortless.
Some of the features which stand out are
A single integrated console for content creation, content publishing and content management.
Real-time monitoring of device status based on network status, content sync status, etc.
Remote troubleshooting such as restarting devices, reload content, cache clear, data clear, capturing screenshots, etc.
Tags for easy identification, filtering, and grouping of devices for distributed management of screens.
Mobile app 'Pickcel Go' for managing your digital signage network on the fly.