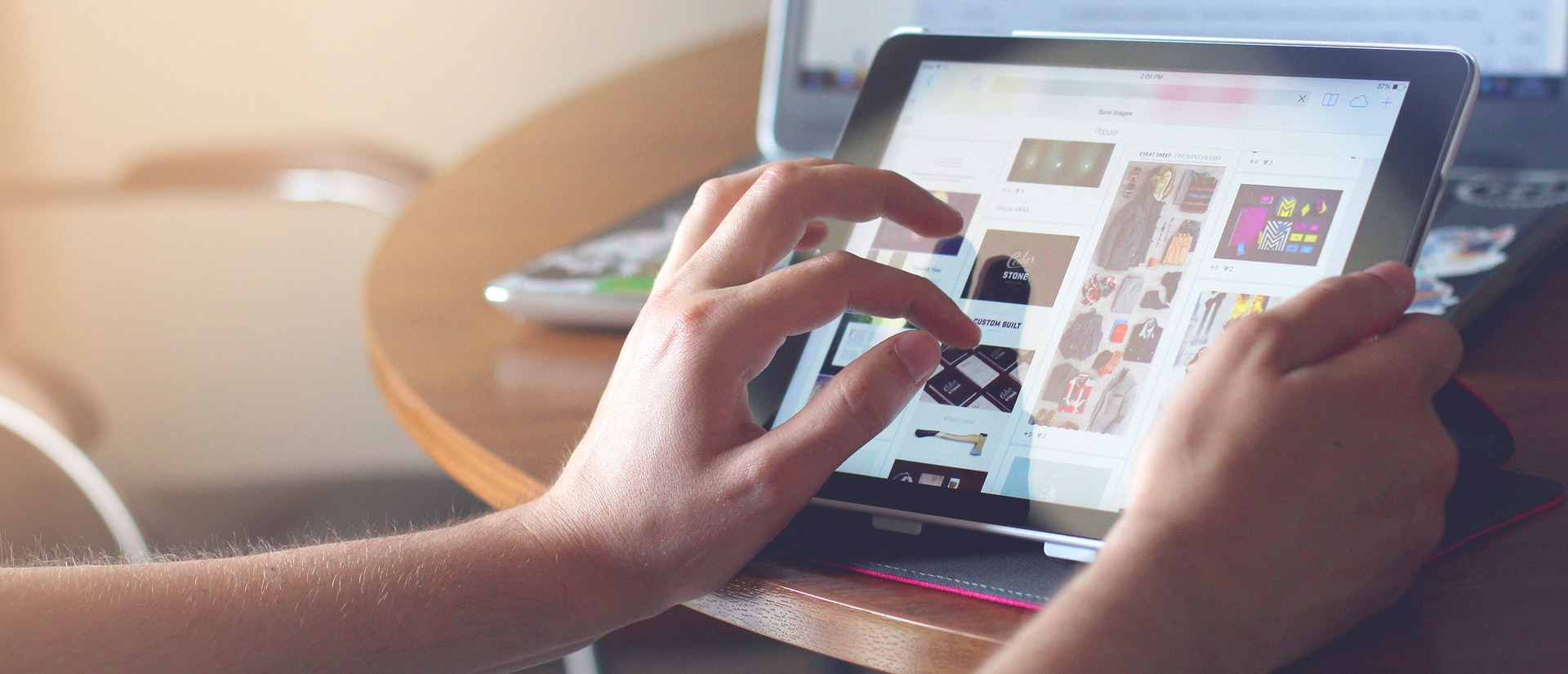 9 Lucrative Reasons to Use Cloud-Based Digital Signage Solutions
Digital signage is the go-to advertisement approach for all industries. Digital signage solutions have better reach, facilitate efficiency, and are much more affordable than any other advertising methods. In fact, a study by DataBridge reveals that between 2021 and 2028, the market for digital signage software will expand at at rate of 15.64%.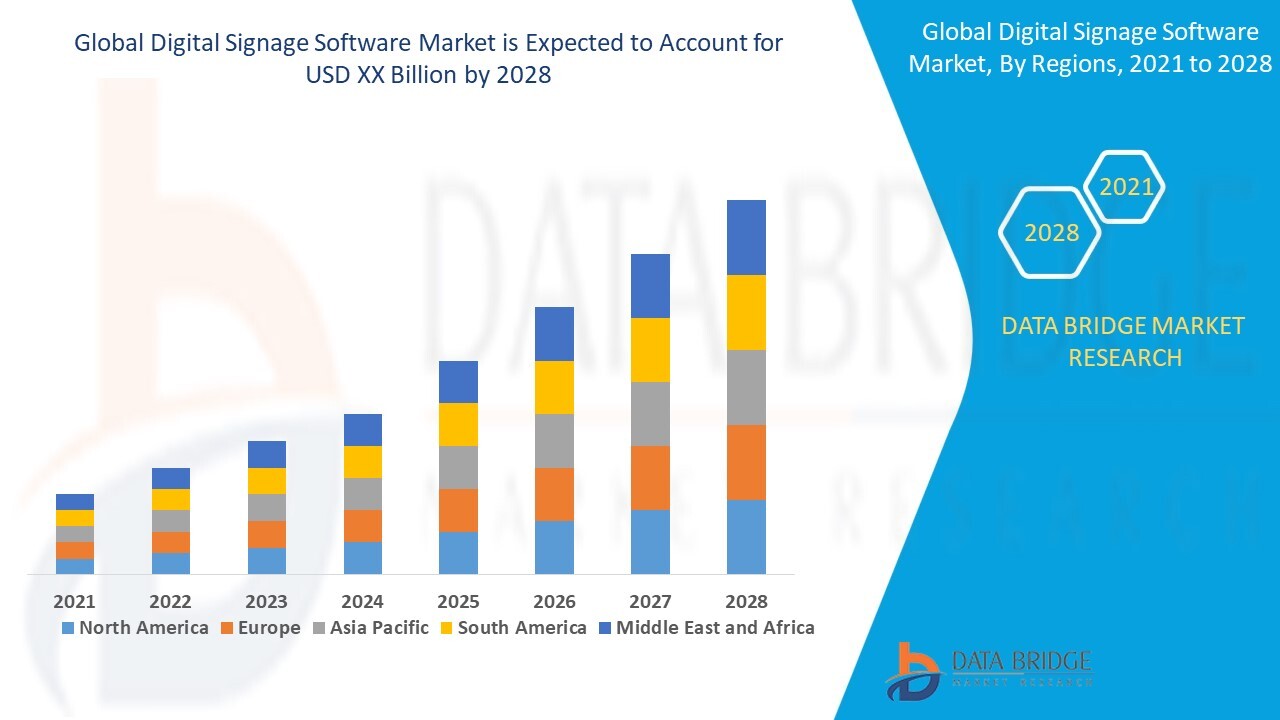 Image Credit: Data Bridge Market Research
The first thing you need to think through while choosing a digital signage software is whether you want it hosted on-premise or on a cloud server.
On-premise digital signage solutions: As the name suggests, an on-premise infrastructure is the one where the digital signage software is installed on a physical server (computer or any other system) present at the site of operation.

Cloud-based digital signage solutions: In a cloud-based digital signage platform, the infrastructure has no physical existence. The software is accessed through an online cloud server and can be managed by anyone with an assigned set of access keys.
Both on-premise and cloud-based digital signage solutions are viable and effective, but most organizations tend to prefer cloud infrastructure for its remarkable convenience and flexibility. Gartner predicts that by 2022 more than $1.3 trillion of IT spending will be involved in the shift to cloud infrastructure.
Pickcel offers both cloud-based digital signage software and on-premise digital signage solutions.
Pros and Cons of On-Premise and Cloud-Based Digital Signage Solutions
To further ease your hassle of selecting the ideal option, we have listed down the advantages and disadvantages of on-premise and cloud based digital signage software.
Premise-Based Digital Signage Solutions
In order to deploy digital signage software on premise, organizations need to have their own IT infrastructure, and IT team.
Pros:
Maximum control over the deployment and development.
Very little dependence on the internet, therefore, functions smoothly even during disruption of internet connectivity.
Cons:
Higher capital investments for installation of private IT infrastructure.
Regular responsibility of software and hardware maintenance and updates.
Higher overhead cost of maintenance.
Not easy to scale (scaling may require more space, manpower, etc.).
Higher risk of losing valuable data due to system malfunction, or physical system damage.
Cloud-Based Digital Signage Solutions
Fancy things tend to be complicated. Well, a cloud based digital signage solution, for one, is not. It can take you less than a day to get started with cloud infrastructure.
Pros:
Easy to scale.
Lower upfront cost.
Unlimited storage capacity.
No local IT support required.
Updates and maintenance are not the user's responsibility.
Cons:
Internet is a pre-requisite (most of the time)
Data integration with firewalls can be difficult (in few cases)
9 Reasons You Should Be Choosing Cloud-Based Digital Signage Solutions
Digital Signage is not Your Core Competency:

Most organizations that deploy digital signage solutions are not in the business of digital signage. They belong to various industries like retail, corporate, healthcare, transportation, etc. Therefore, the onus of setting-up an infrastructure dedicated to digital signage (an ancillary tool for your business progress) and its constant maintenance should not lie with the customers. Just like a user using Google doesn't have to bother about the technical back-end procedures of Google's software system. Why not? Because it's Google's job.

One major reason to use cloud-based digital signage software is that it takes away the bulk of unnecessary and irrelevant responsibilities and lets you focus on your core competencies.

Global Access Offers Unbelievable Flexibility:

In contrast to on-premise solutions that restrict accessibility of the software within the confines of company premises or data center, cloud-based digital signage software can be accessed remotely. This attribute aids to its unequivocal popularity.

The freedom of sitting anywhere in the world and managing your screens remotely gives you, the user, a whole different level of flexibility and ease of doing business. All you need is a proper internet connection and a set of access keys (ID, passwords, etc.) and in today's world, you can enjoy the internet in almost every inheritable place.

Apart from that, if you look around, one bulk of all businesses are now operating WFH (work-from-home). Should another such global adversity like the current Covid-19 crisis arise in the future, cloud solutions will be the only savior.

Besides, many companies around the world are planning to make WFH a permanent alternative; already there are some organizations that have allowed WFH indefinitely. These include big names like Microsoft, Infosys, Twitter, Shopify, Slack among others.

Cloud based digital signage solutions have another benefit. Some service providers have mobile apps that allow you to manage your digital signage on the go.
Pickcel's digital signage software gets better and better every day! Now you can manage your digital signage network with our mobile application, "Pickcel Go".
Cloud is Overall Cost-effective:

A cloud-based solution is overall very economic. There is negligible cost associated with hardware since you don't require additional devices to house your digital signage software. Software updates, maintenances and the better part of the technical upkeep is managed by the SaaS providers like Pickcel. The result is reduced expenditure of hiring skilled IT staff.

Furthermore, most cloud-based digital signage solution providers offer their software licenses on a 'pay-as-you-use' subscription model. That means, unlike the on-premise versions, there is no upfront license fee involved. You can also cancel your subscription any time and rest assured that no amount of your financial investment was wasted.

So, even if you are a Fortune 500 company, the cost advantages of cloud digital signage software are pretty hard to ignore!

Strong Data Security (as opposed to the popular belief !):

Security from data theft is a major concern. Some tend to believe that hosting your digital signage software on a cloud database can make your network prone to piracy. However, that is not the case; there are some strong arguments against it.

Firstly, in a cloud infrastructure, both the actual data and its back-ups are protected from malware as the service providers store them offsite in encrypted form. Even during transit, the data is heavily encrypted.

Secondly, service providers are bound by several security standards that are often much higher than private IT security standards.

Lastly, the professional cloud vendors are always turning to newer and more advanced cutting-edge technologies (like AI-based threat detection, automatic patch generation) to improve data security. These technologies are top-notch and expensive and it is nearly impossible for individual organizations to integrate these technologies into their private IT infrastructure.
Pickcel uses the highly secure AWS cloud platform for storing data. You can check out the AWS cloud security FAQs to understand how it protects your data.
No Risk of Data Loss or Damage:

Cloud-based digital signage software escapes the greatest adversity that comes with any physical infrastructure: loss of data due to physical damage to the device machinery. Accidents like fire, floods, or an eventual malfunctioning of faulty hardware can cause significant harm to business.

On the other hand, data stored in the cloud is generally immune to loss and damage, and even if they are somehow lost, recovery is remarkably easy. This is because cloud vendors follow storage redundancy, meaning they replicate the data and store them in several separate physical data centers that all geographically well distributed. So that, even if one server is damaged, several others will have the back-up.

Scalability is Remarkably Easy:

A cloud based digital signage software can use unlimited storage space, so to say. That is because cloud infrastructure of have exceptionally large storage capacity. Therefore, cloud-based digital signage solutions can be scaled up or down at any time, based on the needs of the business.

In contrast, scaling an on-premise IT infrastructure for your business will require you to purchase more physical space (like literally invest in real estate!), more hardware and hire more workforce. The ground reality is that even if you are able to bear the high cost of scaling, it will take you months or even years (depending on the degree of scaling) to reach your goal. Conversely, if you are down-scaling your business, much of your capital investment on expensive IT hardware goes into waste.

Automatic Software Update:

As mentioned earlier, with cloud, you don't have to invest in updates and maintenance. The cloud platform for your digital signage can automatically update its system. It will get updated to the latest version whenever required.

Most updates for a cloud-based digital signage software will be free of cost. Also since, the service providers are professionals, they will keep on testing the software and bringing better and better versions to make your experience perfectly seamless.

Round The Clock Customer Support :

Even if there is no local IT support, most cloud-based digital signage solution providers have efficient customer support and technical teams to tackle all your issues. So, no need to worry about technical assistance.

Most vendors will assist in training your organization staff with the handling of the software after its initial installation. Apart from that, every now and then your digital signage software can run into errors and may require troubleshooting, the vendors take care of that too.

Pickcel's digital signage software comes with in-built chatbot facilities and options to raise query tickets so that issues can get resolved swiftly.

Greater Scope of Collaboration:

Owing to its physical nonexistence, cloud-based digital signage solutions provide better field for collaboration. Better collaboration is also possible because files stored in the cloud are easily transferable across devices like mobile phones, tablets, laptops, etc.

Furthermore, with the advent of futuristic developments like Internet of Things (IoT), Blockchain, etc. and their rapid penetration into the business market, we are looking at a future world that will breathe collaboration and networking to get things done faster. In that case, the involvement of cloud computing will be anything but optional.
Pickcel has the Best Cloud-based Digital Signage Software Solutions for You!
Pickcel's digital signage solutions are helping brands across the globe communicate effectively. The Pickcel case studies can vouch for us. Our software for digital signage offers a centralized platform to create, manage and publish all kinds of contents for your digital signage screens. WIth advanced features like scheduling, screen grouping, organized user roles and an amazing collection of applications, Pickcel can get you one step further towards your business goal.
Connect with us to get your free demo today!