App Features
The Pickcel NYT news app allows you to drive fresh news feeds on your digital signage every minute.
App Features
The Pickcel NYT news app allows you to drive fresh news feeds on your digital signage every minute.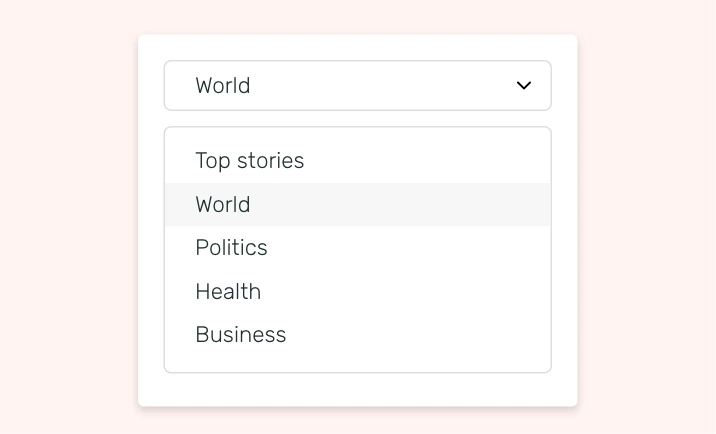 Choose your news category
Filter the NYT news feeds by topics. Choose from Education, World news, Health, Automobiles, Science, Fashion & much more.
Change the style
Show your news feeds in five unique themes. Breathe in life into the mundane headlines with beautiful animation effects.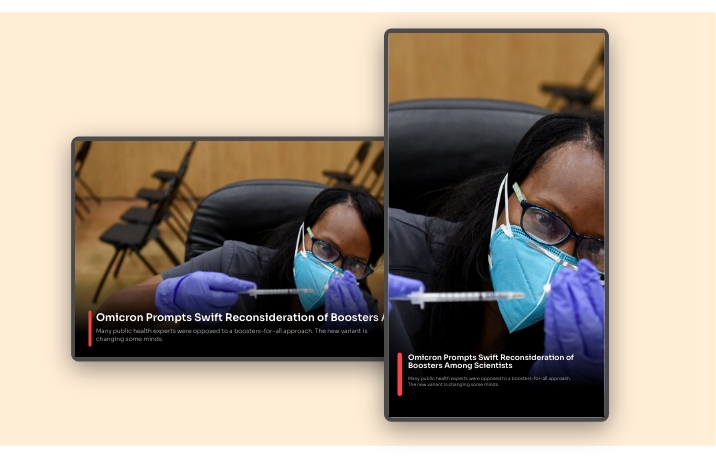 Customize the layout
Put your news feeds on a wide-screen or simply as a tail-piece of your primary screen content. The app content will auto-adjust to any display orientation.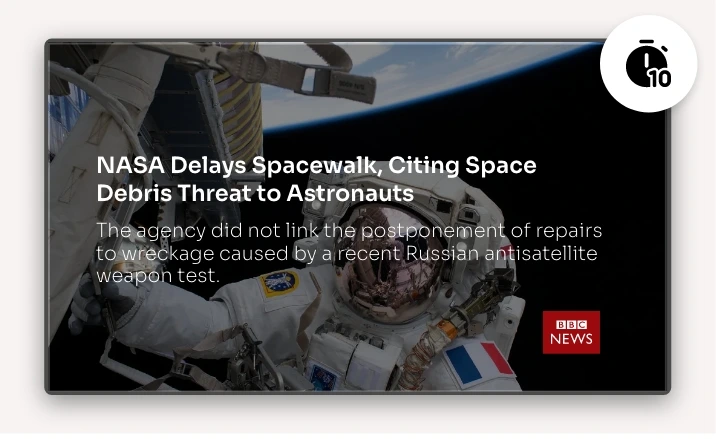 Calibrate the slide duration
News headlines are food for thought. With this digital signage app, moderate how long each NYT story plays on your screen.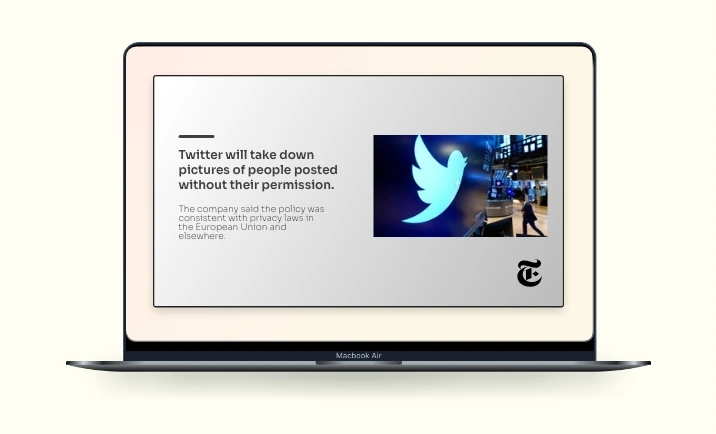 Preview options
Before you publish your NYT news feeds on screen, the 'Preview' option lets you do a quick quality check on the look and feel.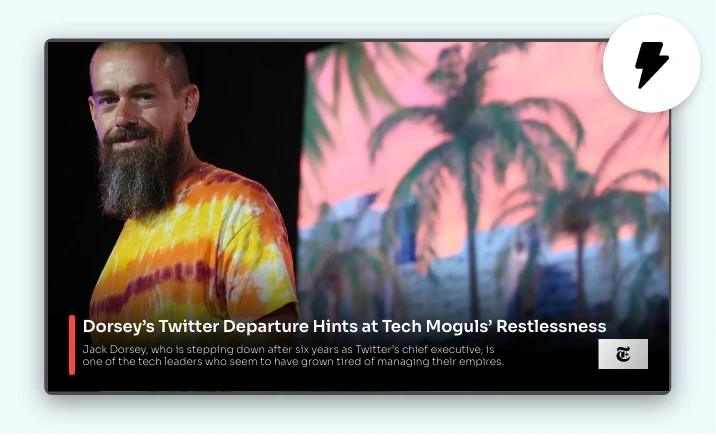 Update instantaneously
Change the news subject, style, transition speed, and layout with just a few clicks. Your NYT app will be ready as new.
Same App, Different Looks!
Present your NYT news feeds in multiple styles. Which one is your favorite?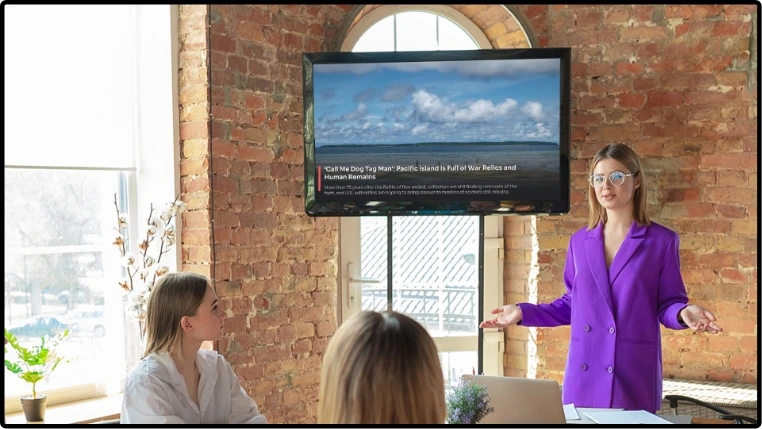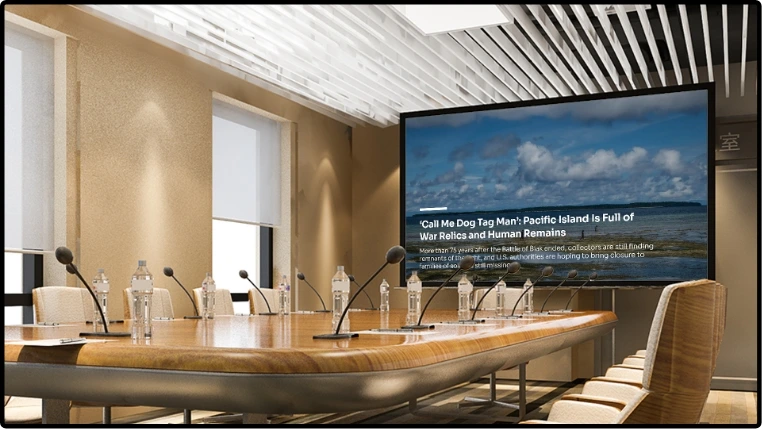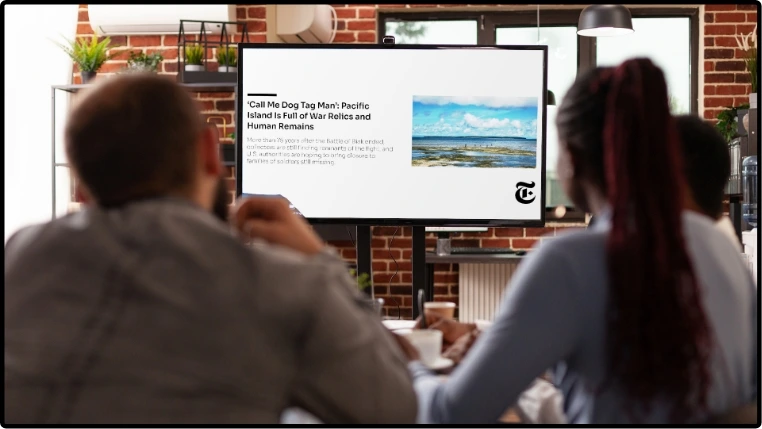 Ready to unlock the NYT news app for your digital signage network?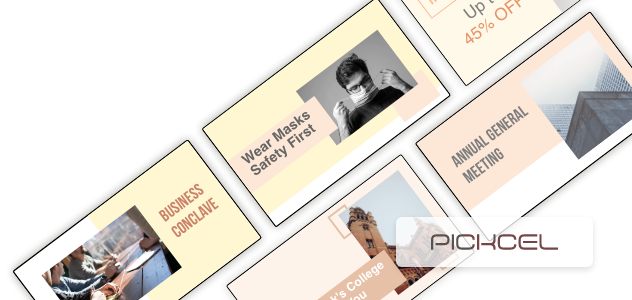 Interesting Use Cases for the NYT News App
We have listed a few. The sky is the limit for you!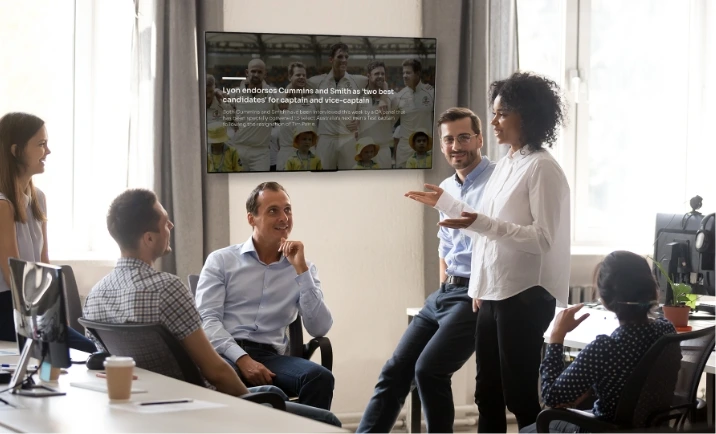 In Schools
School and college teachers' rooms can show education news updates from NYT on the digital signage screens.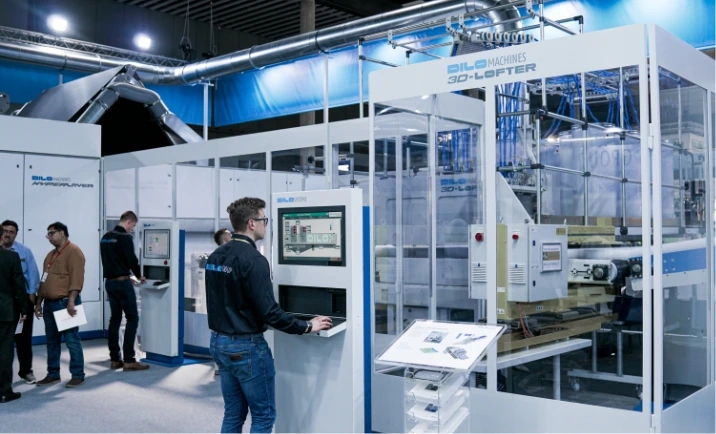 In Manufacturing Units
Automobile dealers & car manufacturers can keep track of the industry trends, newly-unveiled car models & more.
How to add the Pickcel NYT News app on your digital signage?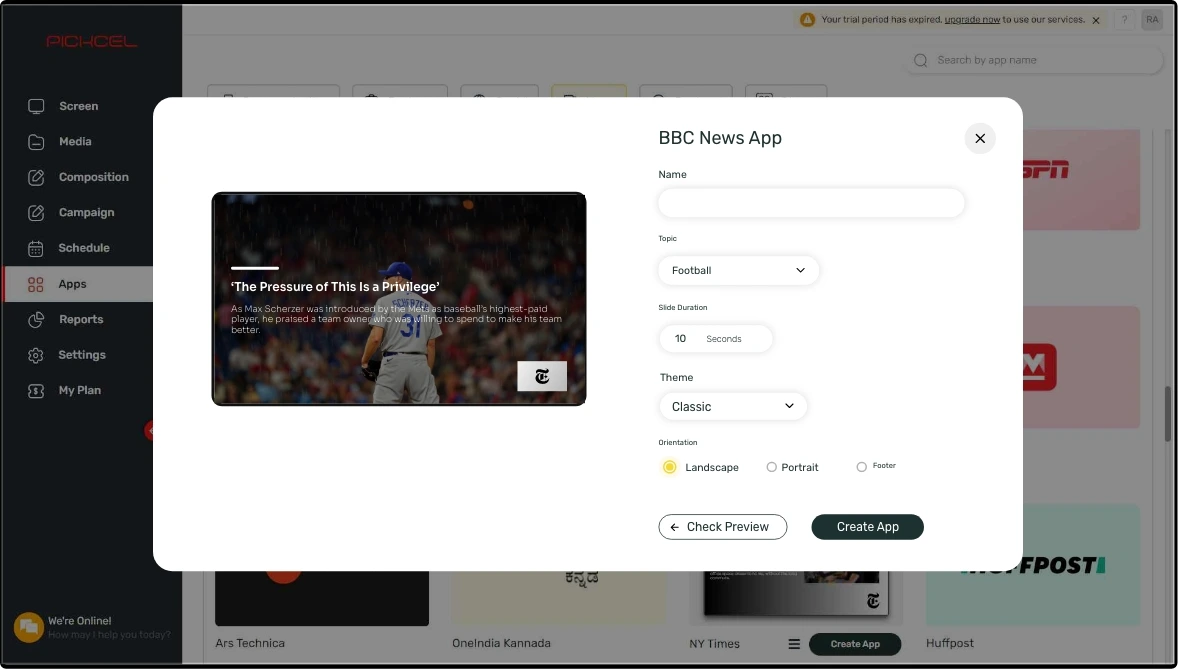 Step: 1
Configure the app from the app store
Add the app name, set the transition speed, choose your sports topic & customize the graphics.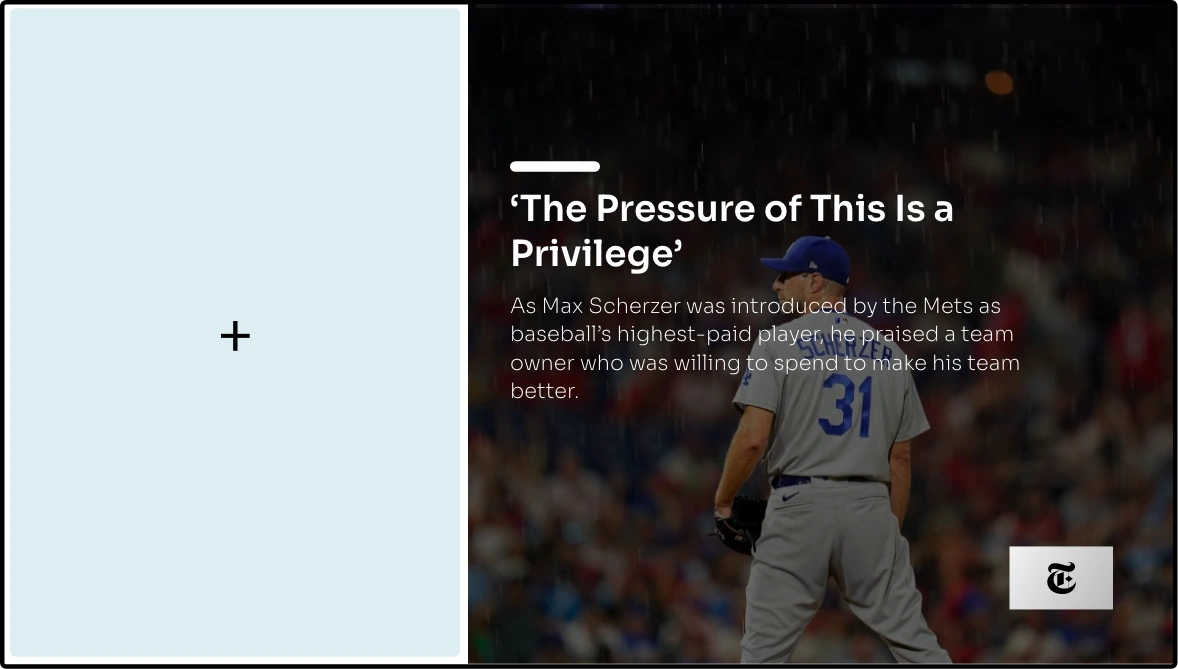 Step: 2
Create a composition
Show the NYT news feeds on the entire screen. Or create a multi-zone layout.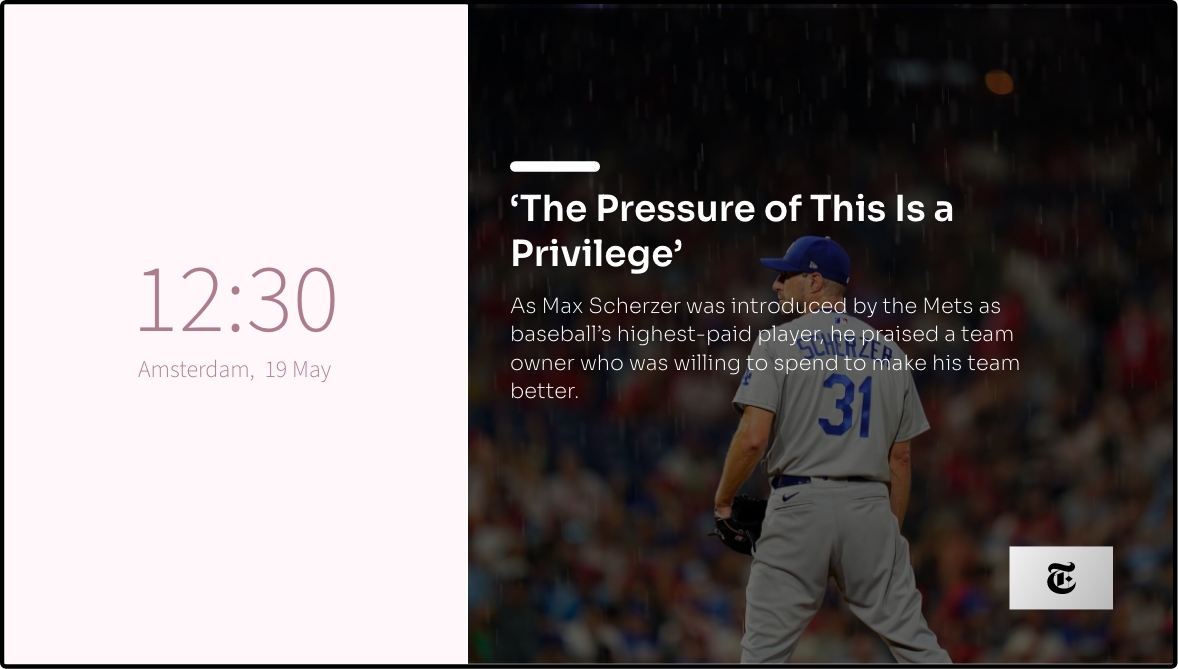 Need customized apps? Connect with us.
We are open to all kinds of customization & integration with third-party applications.
More Pickcel Apps to Complement the NYT News App on your Digital Signage