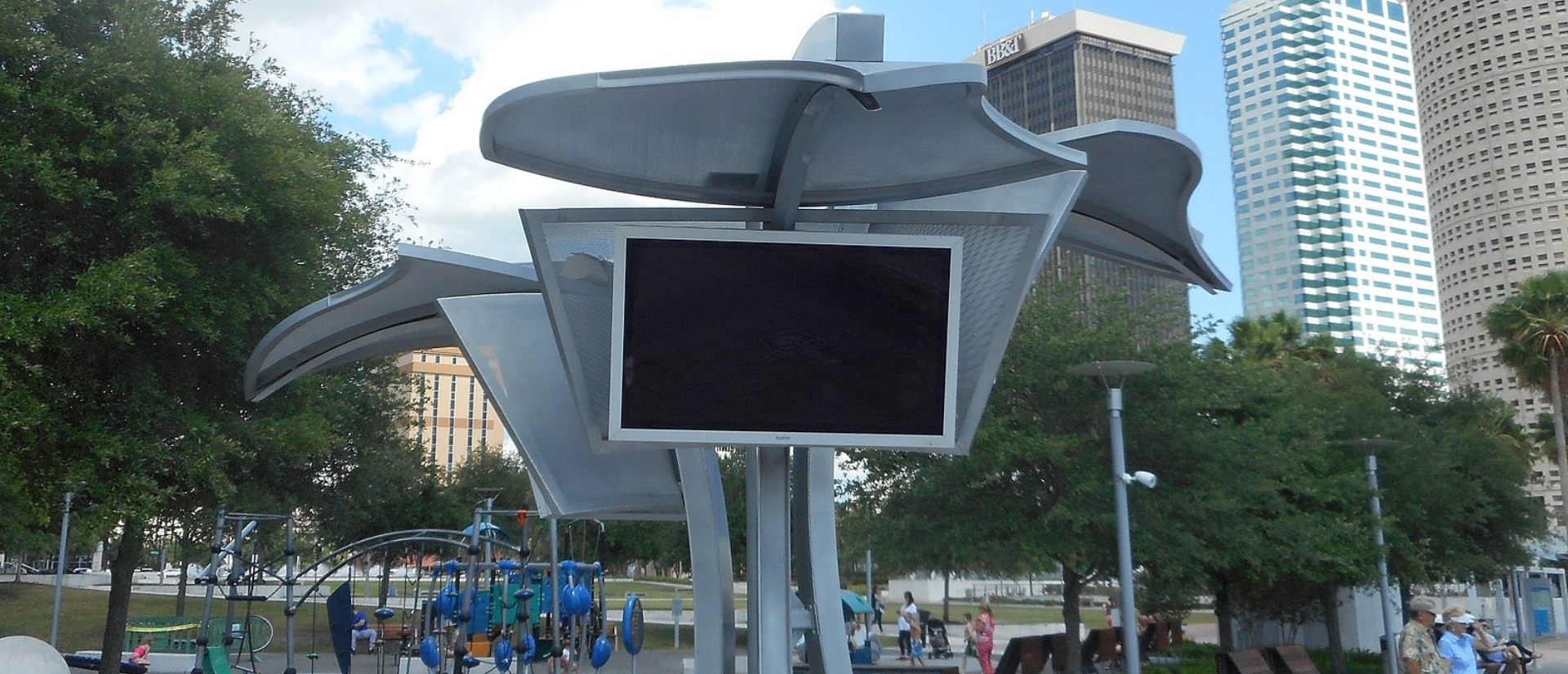 How To Use Digital Signage On TV?
Do you own a business in any industry? How do you send out your information or depict your offering? If you are still using print media, you should definitely think about switching to digital signage.
What is Digital Signage?
Digital signage is the next-gen advertising approach where digital displays are used to showcase your digital images, videos, web pages, data, menus, etc. The displays used for digital signage majorly include LCDs, LEDs, TVs, projectors, monitors, and more. Digital signage has emerged as the best way to display content and get the best reach.
Can You Use a TV as Digital Signage?
A TV might not beat the best digital signage displays in the market or the modern commercial video walls, but using a TV as digital signage surely makes sense if you are:
a small business/organization
if you are initially trying out a digital signage software
if your business doesn't require you to run your digital signage displays for long hours.
So yes, you can most definitely and unapologetically use a TV as your digital signage.
The biggest advantage of using a TV is that it is the most affordable and versatile display that can work for any industry. You can use any TV monitor, even your computer screens; that's the beauty of TV as a digital signage display.
Depending on your budget requirements, you can change the size and variety of digital signage TVs. For instance, if you are in the restaurant industry, you will require a medium-sized TV screen to display your menu. If you are in a commercial business, you need gigantic screens.
There's no doubt in asserting that digital signage on TV is so popular that every industry is leveraging it. There are different ways you can use TV screens. With the help of the right digital signage software, you can turn almost any modern TV into a digital bulletin board, digital menu board, or retail advertisement display. All you need to know is how to make a TV a display board and use it for digital signage.
What Are The Prerequisites For Digital Signage?
It is essential to understand what digital signage requires in order to know where the TV fits into the scene. The major components of digital signage include:
Digital signage display
Digital signage player that delivers the content
Digital content that you want to display
A digital content management system (cms)
To start using a tv as a display board, you need to fulfill the above requirements. You have to connect it to a player that will finally deliver the content.
How To Use TV For Digital Signage?
TV is indeed a great idea for a digital signage display, but you need to understand how to make a TV a display board or how to use a TV as a bulletin board The best part about using a TV as a display board is that you can easily get done with it. Compared to other digital signage displays, TV is easy to use and manage.
Here are a few quick steps to use TV as your digital signage display:
Plugging

First things first, you need to concentrate on the plugging part. For this, any TV with an HDMI port will work. Just like you need to plug in your digital signage player, you can connect your content management system to the TV's HDMI port. Today, almost all variants of TV come with an HDMI port, so that should not be a hindrance for you.

Set The Resolution

After connecting the system, the next step is to set the resolution of your TV according to your content needs. Some TVs have DisplayPort, which is best for high-resolution content and a faster refresh rate. However, make sure to check whether tour content fits in the resolution. Without setting the resolution, you won't be able to get the perfect output.

Decide The Location

The location of your TV is as important as the content you are displaying. If you don't put it in the right spot, it won't give you the required results. Whether you want it at your reception desk or wall, make sure it fulfills your requirements. First, ensure your end goal with the TV display and then decide the location.

Check The Screen Format

Portrait or landscape? Which screen format will be ideal for your digital signage? For this, you need first to decide your TV's exact position and set the screen format. Make sure to consider the bezels when you are setting the screen format. Your viewers must be able to seamlessly grasp the content without any hassle.
Pickcel Is Your Best Companion For Digital Signage
If you are looking for the best digital signage software solution in the market and if you have decided to use TV as your digital signage display, Pickcel can help you achieve your goals.
Pickcel is a cloud-based digital signage software solution that will offer you seamless publishing and management of digital content.
Get in touch with us and start your digital signage endeavors.
Note: Banner image by DanTD, CC BY-SA 4.0, via Wikimedia Commons