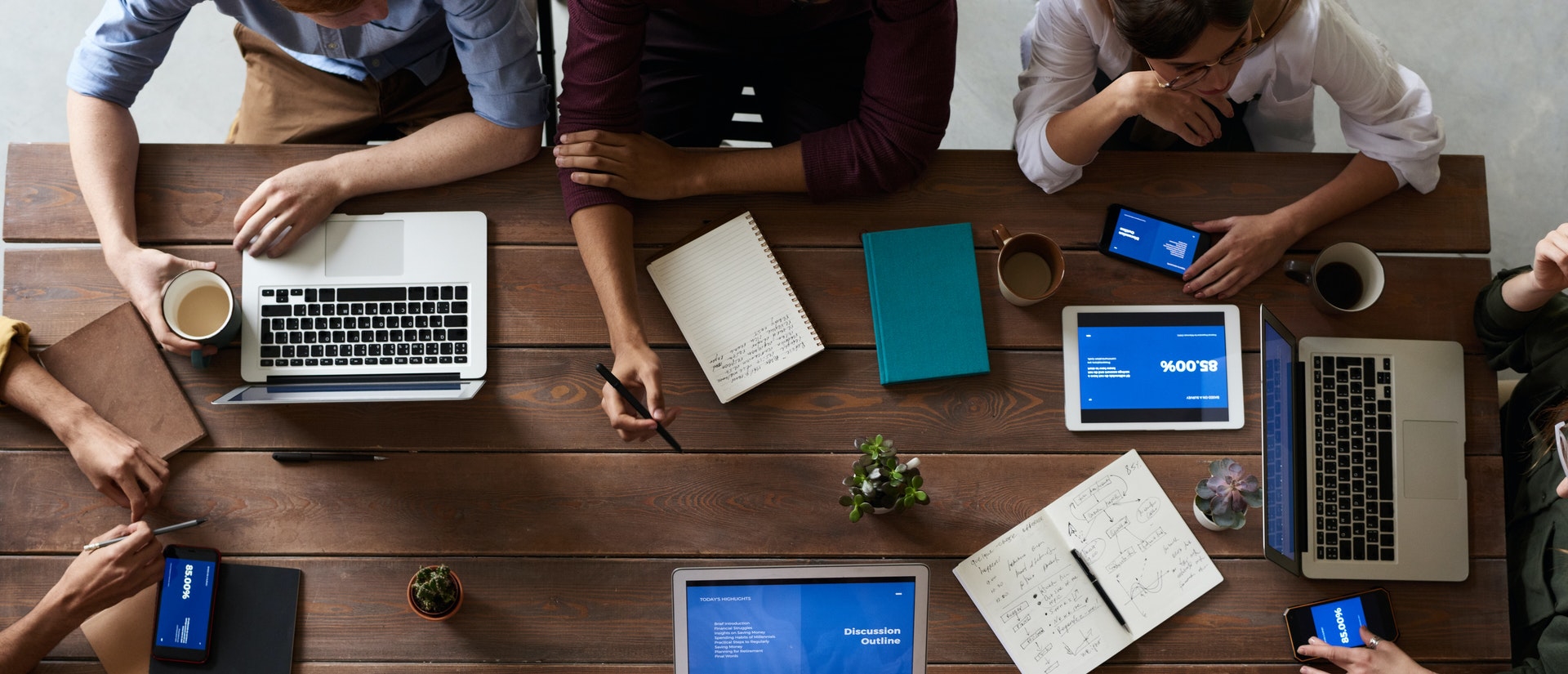 How Digital Signage Can Help Improve Workplace Communication?
Workplace communication is an integral ingredient that not only makes the entire work process smooth but also brings efficiency to the company. As an employer, it is your responsibility to encourage effective workplace communication that will yield success. Without proper communication, employees will not be able to pass on ideas and work harmoniously for the better success of the company.
The general discomfort in communication doesn't only exist among the subordinates or employees in the lower ranks. It exists among managers and high-ranking employees as well. According to an article by Harvard Business Review, survey results have shown that 69% of managers in the U.S. are uncomfortable while communicating with employees.
Hence, the importance of workplace communication cannot be neglected. Over the years, digital signage has emerged as a potential solution for improving workplace communication.
It is essential to understand that digital signage is more than just commercial displays. When you start using it in the workplace, you can see remarkable improvements in internal communications. It helps in improving collaboration, engagement, organization, and alignment in workplace management.
Here are some eminent ways in which corporate digital signage can help you improve workplace communication:
Step Up With Their Ideas

It is important to provide your employees with opportunities to come up with their ideas. With digital signage, you can get your talented professionals to contribute their ideas. You can use the digital signage monitor to display the ideas so that employees can collaborate over them. It will strengthen communication between employees of various departments and hierarchy on the chain of command.

Help Them Get To Know Their Co-Workers

The foundation stone for increasing communication is by enabling the co-workers to interact. Digital signage can be used to display employee profiles, including their departments, achievements, personal facts, etc. You can also try displaying catchy quotes from different employees each day to highlight what they do and how they contribute to the company. This will help in breaking the ice between workers and promote communication.

Create Internal Social Network

The social network is the best way to improve workplace communication. Just like the regular social media platforms, you can create an internal social network where everyone can interact. You can offer digital screens or portable devices to your employees through which they can interact in the internal social network. It can be used to highlight important events, news and post entertaining activities.

Advertise Internal Events

With the help of digital signage, you can also promote your internal events that will encourage your employees to take part in them. For instance, a digital newsletter displayed on a digital bulletin board will rightly highlight the internal affair. It will allow employees to come closer to each other and communicate effectively without any hurdle.

Team Building Quizzes

It is the best exercise to improve alignment and team building. This will help your employees to understand more about the company's history, vision, goals, and more in an interactive manner. You can use digital signage to build campaigns to learn about all the colleagues and their stories.

Change Office Environment

Workers can increase their creativity and productivity level when working in a pleasing environment. You need to focus on changing your workplace environment to encourage effective workplace communication. Use a digital signage monitor to display appealing images, inspirational quotes, or even funny memes to lighten their moods.
How Happy Employees are Equal to Productive Talents?
Inefficient communication can make your employees stress about their work. You would not want your employees to lose their efficiency due to inefficient communication. Hence, it is important to focus on workplace communication.
When your employees can collaborate and communicate with ease, they will be able to use the available resources as well as their skills to generate productive results.
Digital Signage Can Turn Your Employees Into Brand Advocates
Believe it or not, efficient communication can kindle leadership qualities in your employees. They will be able to tackle the work, achieve all the goals, and even manage their subordinates. Digital signage for effective workplace communication is the first step towards internal branding. By introducing the above-mentioned digital signage ideas, your employees will be able to get more engaged and work as the best brand advocates for your company.
The Bottom Line
An efficient workplace is where all employees can collaborate and communicate without any hindrance. Indeed, communication is the key to a successful and goal-oriented workplace.
Fortunately, digital signage has helped in improving workplace signage to great levels. It has effectively leveraged the internal communication strategies enabling employees to facilitate easy communication.
If you are looking for quality digital signage solutions, you can always rely on Pickcel's advance digital signage software for all your needs. We offer a wide range of digital signage solutions that will target your internal communication and further enhance it with our products.
Get in touch with us today to know more about the capabilities of digital signage.