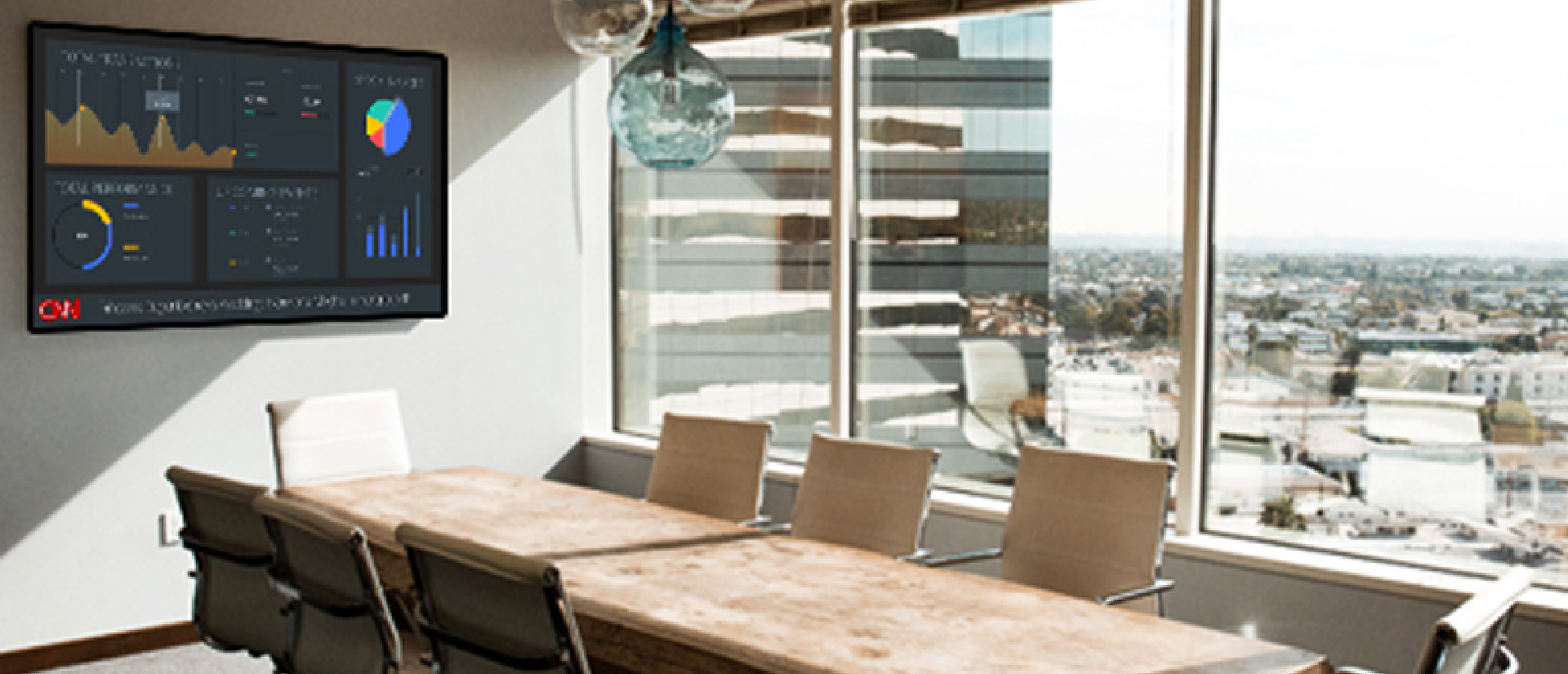 Digital Signage for Corporate Communication: How It Helps
Digital signage improves the efficiency of corporate communication. It not only provides a highly-visible internal communication channel to share information but also keeps the workforce and customers in-the-know. If you haven't incorporated digital signage for your corporate communication strategies, you are lagging behind in the digital world.
Today, organizations have started considering the strategic placement of digital signage screens. From conference rooms to staff cafeterias, break rooms, and other places, digital signages keep the workforce updated and informed and allow the customers to know more about the brand and business.
In this blog, we will discuss why digital signage is important for corporate communication.
What Is Corporate Communication?
When creating an internal communication channel for your business, the essential factor to consider is providing the workforce with effective communication. The primary goal of corporate communication is to deliver critical information, details about upcoming events, any workplace update, etc., to the employees.
Research says that every 1% increase in workforce engagement leads to 0.6% growth in sales. You can't ignore the importance of effective corporate communication for organizations and businesses. It is how employees and management coordinate their activities to make sure that the company is working towards the same business goal.
On the other hand, corporate communication is how customers and prospects learn about an organization's services or products and what makes them unique with respect to their competitors.
Simply put, corporate communication underlies many of the most critical activities that companies must complete in order to communicate with external and internal audiences. These audiences essentially include:
Employees
Customers and prospects
Key stakeholders
Government agencies or third-party regulators
The media and general public
What Are the Benefits of Digital Signage for Corporate Communication Strategies?
You may have LED/LCD displays, smart screens, and kiosk displays in place for communication across your business. Adding digital signage to your already existing communication strategy can benefit you in a number of ways, including:
1) Sharing Internal Metrics
The primary reason you need digital signage for corporate communication is to use it to track your sales, shares, and internal analytics. Digital signage can enable the workforce to determine their performance and tell how well they are approaching the company goals.
Moreover, sharing internal metrics using digital signage helps in assessing the overall performance of a business. People associated with the business - employees, management, higher officials - will know what steps they need to take to improve or do better.
2) Delivering Safety and Training Information
Another significant benefit of digital signage is that it helps you flash warnings and safety instructions in the workplace with a broader reach. Many workplaces still have display screens limited to cafeterias or break rooms where visibility is confined to a handful of staff. Digital signage eliminates this issue without being too complicated.
Most importantly, this mode of communication is vital in providing information regarding the training schedule, recruitment news, and other employee alerts. This ensures that the information is not limited to just the company website.
3) Connecting with Frontline Teams
In companies where there are multiple shifts, like day and night shifts, teams of both shifts may feel disconnected from each other. To establish a communication channel, businesses have started to install digital signages so that important information can be shared across the teams.
Organizations are constantly using business applications like Slack, Google sheets, Google maps as well as other apps like calendar, weather, clock, news, social media, etc. Integrating these apps with corporate digital signage can effectively optimize business workflow and coordination. Apart from these, Pickcel apps like digital notice board and visitor management apps are the advanced innovative solutions that give your business a competitive edge.
Pickcel App Store offers a whole host of useful applications that can make your corporate communication so easy!
4) Capturing Audience Attention
Businesses have realized that when it comes to delivering time-sensitive and important messages to grab viewers' attention, digital signages are the best. Digital signage has a unique, attention-grabbing appearance with a bright screen and usually black background. And because the text is scrolling or moving, it prompts the viewers to stop or slow down and read the complete sentence to the end.
Apart from these, digital signages in corporate space can also function as digital bulletin boards.
5) Boosting Employee Morale
Companies have found a new way to encourage and motivate employees. Putting employee appreciation on digital signages is a great way to inspire, encourage, appreciate, and boost employee morale as well as the entire team.
Using digital signages, you can announce 'best employee of the month/week' and appreciate those who have achieved certain feats like received an award or completed certifications. Some companies also use digital signages for displaying positive reviews from their customers to keep the workforce motivated.
Communicate, engage, and motivate your workforce with digital signage for corporate communication. Request a demo today!