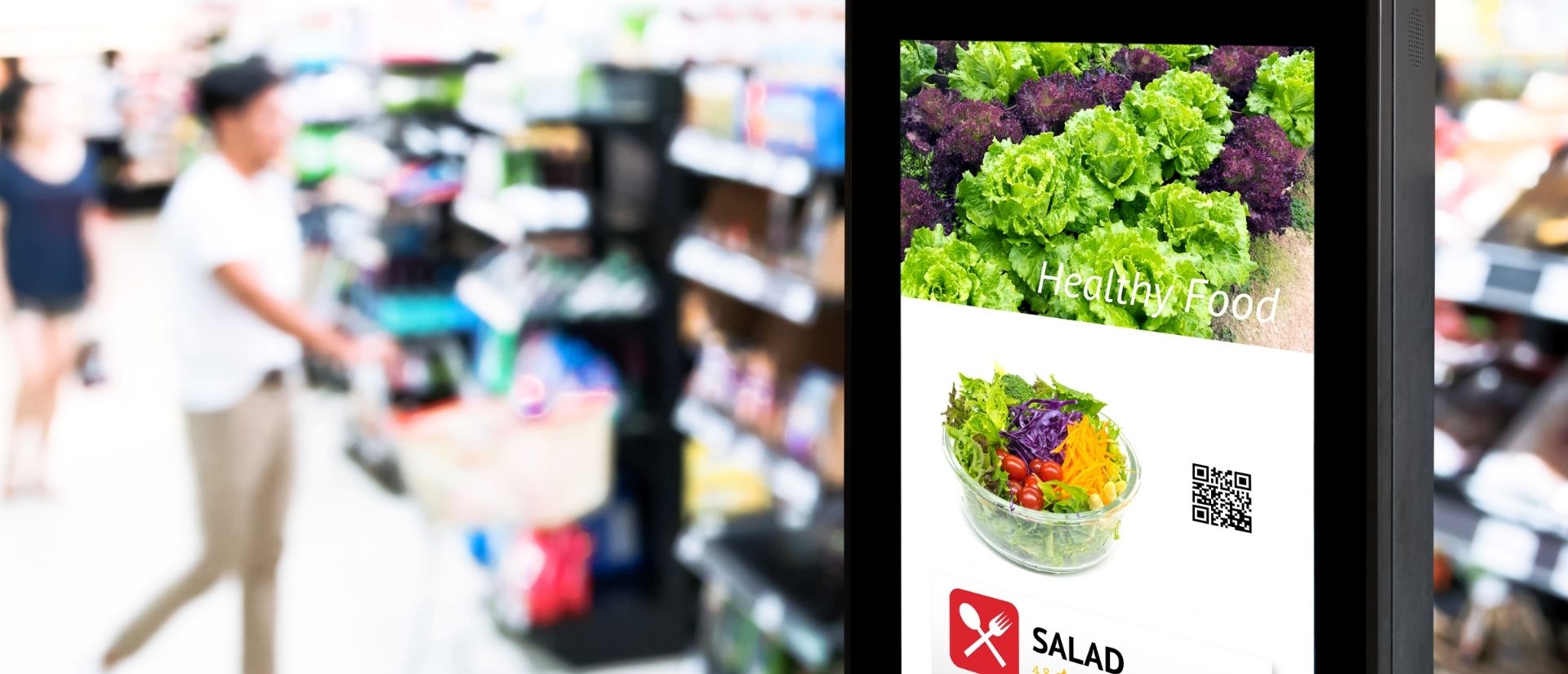 Examples of Good Content for Digital Signage
Examples of Good Content for Digital Signage The kind of content you show is what primarily makes your digital signage good or bad. If your content is bad, even the most glamorous screen will look boring. On the other hand, you can bring life to an old screen with engaging content. If you are confused about what content for digital signage you should choose, then here are some examples for your reference.
Employee Recognition

Good content for digital signage should add value to your website communication efforts. You can use your website digital signage to recognize the hard work done by your employees. You can add an employee of the month or various categories of recognition and add images of the employee there. This will motivate your team to stay productive and show good results.

Images

People say a picture says a thousand words. So why not leverage it to convey your message? Exhibit your new and upcoming developments, staff, events, etc. You can use a gallery section or slideshow to give your audience a glimpse of your business and team. Moreover, make sure to update them as and when something happens. You can also include video content for digital signage that showcases your journey. This will ensure that the audience has something new to see every time they visit your website.

Quotes

Everyone loves to be inspired, making quotes and excellent forms of digital signage. You can look for inspiration quotes online and hand-pick a couple to showcase on different pages of your digital signage website. Additionally, make sure that you continue to change these quotes weekly or daily. It is a simple yet effective way to add a positive vibe to your website and pique the attention of the audience.

Testimonials

Showing testimonials of your clients is one of the best ways digital signage can be leveraged to improve your brand value and build a loyal client base. that you can use on your website. It is a subtle way to establish trust among the audience, social proof, and reinforce the credibility of your brand. Moreover, testimonials are more than a way to build credibility; it is also a great way to contribute to a stronger presence of your brand. When including testimonials, try to add pictures of clients as well. This makes the review appear more genuine and authentic.

Contest And Upcoming Events

Contests that you may be hosting are a great way to attract the attention of the audience. The more people know about your contest, the better will be participation. This is among the digital signage content ideas that allow you to market your contests, their rules, the deadline, and rewards to offer the targeted audience a chance to participate and win. Moreover, you can also include the details of your upcoming events to keep your audience well informed. You can create a countdown for a special event that is likely to happen in the coming days. This is a great way to build excitement among the audience.

FAQ Section

The more you educate your audience, the more credible and reliable your business will appear. And one of the ways to do the same is by adding a FAQ section. You can select some of the popularly asked questions related to your niche or product category and answer them. You can also divide the FAQ section into further categories to make it more extensive and detailed for the audience.

Before And After Pictures Of Your Projects

This content for digital signage is another great way to showcase the quality of your work and build trust among the audience. Whether it's construction, cosmetic surgery, hair styling, or personal training, you can show the success of your work by highlighting the before and after pictures of the projects. People enjoy seeing progress images, and they may be what your customer needs to decide to work with you or avail your products or services.

Social Media Connectivity

Having a social media presence has become imperative for every brand today. People often search for brands on social media, and lack of presence creates a sort of inconvenience for the audience. And even if you are present on social media platforms, make it easier for your audience to reach out to you. Encourage them to connect with you on social media by highlighting your usernames on various platforms.

Amenities

If you are in the hospitality or real estate business, one good content for digital signage is to let your guests know what amenities you offer in your hotel. Whether it's a pool, parking, or fitness studio, they should know where they are located with the help of your digital signage website. This allows you to let your visitors know what services will be available to them and where.
Using digital signage allows you to pique the attention of your audience. When it comes to understanding how to create content for digital signage you should remember one thing- there should be a perfect blend of quality content and good aesthetics. Above are some digital signage content ideas that you can add to your well-designed digital signage and increase the visibility of your business website.